Dr Menashe Anzi (Ben Gurion University) - Wednesday, 20/02/19, 4.00-5.30
‌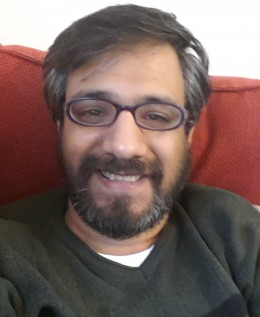 Abstract
From Yemen to India and Back: Jewish Immigration and Knowledge Flows
Menashe Anzi
Jewish History Department
Ben-Gurion University
In modern times, thousands of Yemeni Jews migrated to India. We find, for example, Halachic connections in the eighteenth century between the Rabbis of Yemen and the Jews of Cochin. Yemenite Jews often filled religious functions for Cochin Jews. This example and others demonstrate the central place of the Jews of Yemen who served as a bridge between the major rabbinical groups and "non-rabbinical" Jewish groups, such as the Jews of India.
This lecture is based on my current research, which offers a new geographical framework for the Jewish Diaspora in the Indian Ocean area. It suggests a common framework for discussion of the Jews of Egypt, Ethiopia, the Horn of Africa, Yemen, Iraq, the Persian Gulf, India and South Asia. Moreover, the study was conducted jointly with the diaspora studies on Yemeni Muslims around the Indian Ocean, and will suggest points of comparison between the Jewish and the Muslim Yemeni Diasporas.
Recently researchers, such as Nile Green and Mahmood Kooria, have begun to examine the influence of Islam in South Asia on "mainstream" Islam in the Middle East. Similarly, I will examine the cultural influences of the Jewish community in India on the Jews of Yemen. For example, I will show the influence of the Kerala Jews on the Yemenite Jews in the fields of book printing and historical writing in the 18th century.
Later, many of the Bene Israel community developed close ties with the British authorities and served as officials and officers in the British army. The British occupation of Aden in 1839 led many Indians to the south of Yemen. Scholars have written about the influence of Indian Islam on Yemen following British colonialism. Similarly, I will show the influence of the Jews of Bene Israel on the Adeni Jewish community, for example, in the field of music.
Menashe Anzi is a lecturer in the Jewish History department at Ben-Gurion University, a member of the I-CORE Daat Hamakom, and holds the Rosen Family Chair in Judaic Studies. His areas of specialization include the history of Yemenite Jews, Iraqi Jews and the Jews of India, the relationship between Jews and Muslims in Islamic cities, and the trade networks and Jewish migration along the Indian Ocean.
---
First published: 9 January 2019