Creative Conversations - Monday 15/10/18, 13:00-14:00
The Creative Conversations Speaker series returns for its third year. All events are free and open to the public.
This series is sponsored by the Ferguson Bequest and programmed by Creative Writing at University of Glasgow. All events are free & open to the public.
NOVELIST CLAIRE MCFALL
Creative Conversations
Date: Monday 15 October 2018
Time: 13:00 - 14:00
Venue: University of Glasgow Memorial Chapel
Category: Public lectures
Speaker: Claire McFall
‌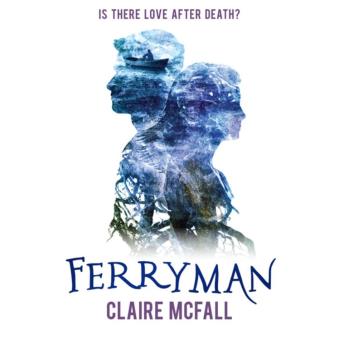 Claire McFall's first book, Ferryman​, is a love story which retells the ancient Greek myth of Charon, the ferryman of Hades who transported souls to the Underworld. The novel has been Shortlisted for the Scottish Children's Book Awards and the Grampian Children's Book Awards, long-listed for the Branford Boase Award and the UKLA (UK Literary Association) Book Awards, as well as being nominated for the Carnegie Medal. The novel is a best-seller in China, selling just over a million copies since June 2015.
Her second novel, Bombmaker​, is a YA dystopian thriller in which the main character Lizzie struggles to survive in a London dominated by gangs and plagued by terrorism. Black Cairn Point, Claire's third novel, is a paranormal thriller about a camping trip gone wrong. When all of her friends suffer the wrath of a mysterious entity, only Heather is left to take the blame. Black Cairn Point won the first Scottish Teenage Book Prize.
As part of the on-going Creative Conversation speaker series, novelist Claire McFall comes to campus to chat about her writing. Bring your lunch and burning questions!
Sponsored by the Ferguson Bequest and programmed by Creative Writing at University of Glasgow.
Books by featured authors will be for sale at the events (cash only) and in John Smiths bookshop.
---
First published: 10 October 2018