16/07/2014 "Writing Methods in Theological Reflection" by Heather Walton (Book launch)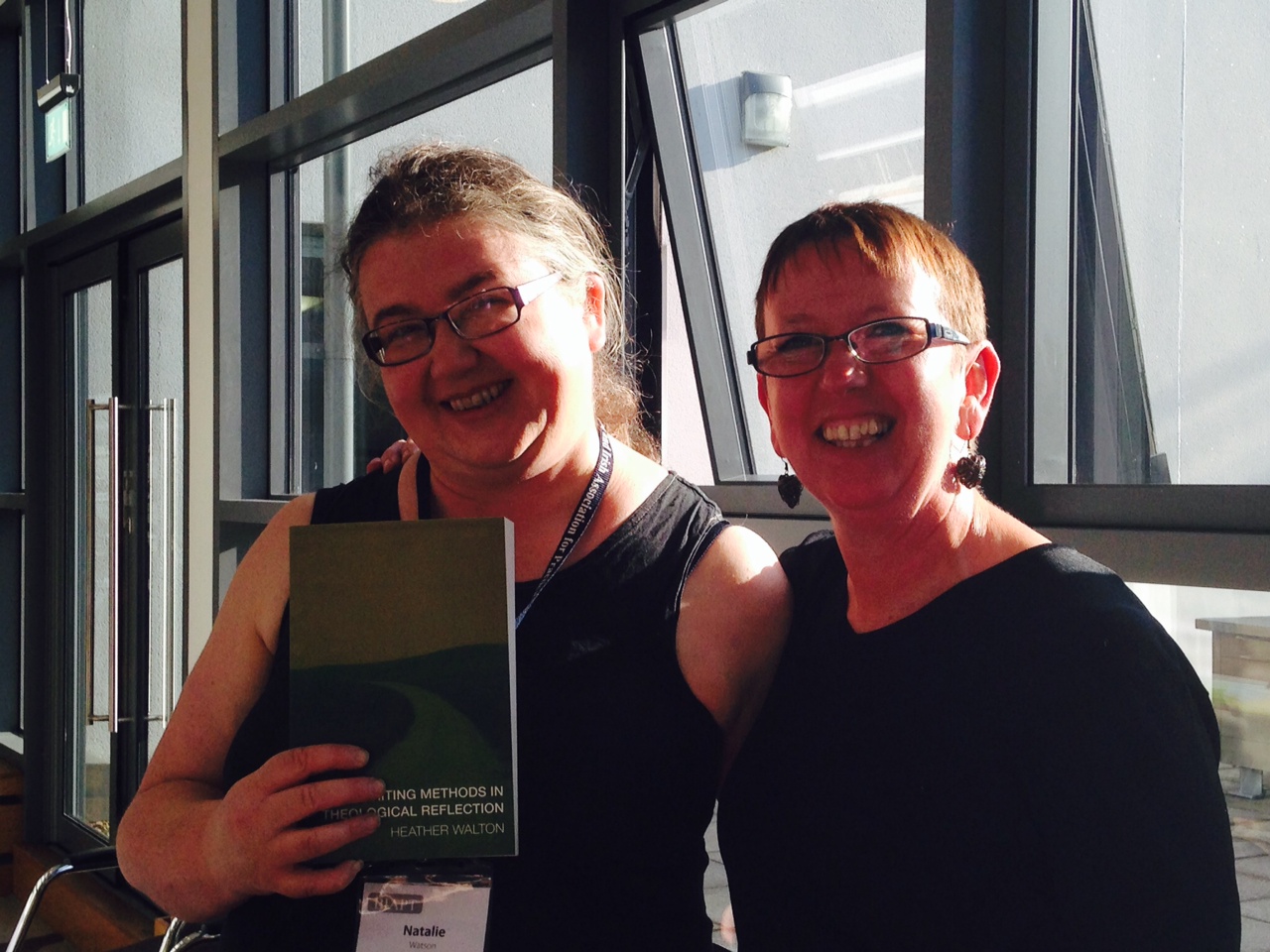 Heather Walton is one of the most original and creative practical theologians of our day, whose work defies easy categorisation. Drawing eclectically on an extraordinary range of life experience and theory, she writes with exquisite skill and craft, as well as acute intelligence, engaging the specificity of her own life (infertility, motherhood, political engagement, teaching and writing) with some of the major issues concerning theology today (the complexity of faith and ecclesial belonging, the capacity of theology to speak into the public arena, the vulnerability as well as the power of religious discourse in our time, and so on). This is a book that both inspires and teaches us how to do practical theology; it will be of immense value in theological education in a wide variety of contexts, particularly for its patient attention to the processes and forms of creative writing, with their potential for critical and reflexive practice. But I hope it has wider currency amongst all theologians who care about the quality of their work, for it models a way of doing theology that is vibrant, risky, truthful, fleshy, endlessly innovative and profoundly engaged.
Nicola Slee, The Queen's Foundation for Ecumenical Education, Birmingham.
Only Heather Walton, with her passion for literary creativity and her academic insight and imagination, could pull off a book that is at once eminently useful for all who write theology across a range of venues-student and scholar alike-and intellectually astute, probing epistemologies, pedagogies, and the plight and possibilities for doing theology today. Innovative. Provocative. Profound. A pleasure to read. A game-changer.
Bonnie Miller-McLemore, Vanderbilt University

See http://www.scmpress.co.uk/books/9780334051855/writing-methods-in-theological-reflection
---
First published: 7 November 2014