Dr Mafalda Viana
Senior Research Fellow

(Infectious Disease Ecology)
email: Mafalda.Viana@glasgow.ac.uk

Graham Kerr Building
https://orcid.org/0000-0001-5975-6505
Research interests
Pathogens don't live in a vacuum; they interact with their hosts, complex communities of other pathogens within their hosts, and with the environment. My research aims to identify the best disease management strategies to employ across these varying contexts using both statistical and theoretical approaches. I am also interested in most areas in ecology, but I particularly enjoy confronting models with large datasets because the knowledge gained and consequent impacts can be so high.
Further Information - http://mafaldaviana.wordpress.com/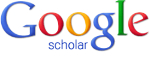 Research groups
Publications
Number of items: 32.
2023
2022
2021
2020
2019
2018
2016
2015
2014
2013
2011
2009
2008
This list was generated on Sun Dec 3 02:10:33 2023 GMT.
Number of items: 32.
Articles
Research Reports or Papers
This list was generated on Sun Dec 3 02:10:33 2023 GMT.
Grants
Grants and Awards listed are those received whilst working with the University of Glasgow.
Contribution of introduced species to multi-host epidemiological dynamics
The Royal Society
2022 - 2024

Towards malaria elimination: destabilizing shrinking mosquito populations
European Research Council
2020 - 2025

Brucellosis in Kenya - Modelling Transmission & Interventions Across Systems
Biotechnology and Biological Sciences Research Council
2018 - 2019

Ecology of insecticide resistant vectors: consequences for the effectiveness of malaria control strategies
Medical Research Council
2016 - 2019

From observation to intervention: overcoming weak data with new approaches to complex biological problems
Leverhulme Trust
2016 - 2019

Supervision
Bissett, Laura
Disentangling environmental and anthropogenic impacts on malaria vector population structure and community
Johnston, Erin
N/A
Yardley, Jonathan
Quantifying host species contributions to tick and Lyme disease emergence in the Western Isles
Research datasets
Number of items: 1.
2018
Gonzalez Jimenez, M. , Babayan, S. , Khazaeli, P., Doyle, M., Walton, F., Reedy, E., Glew, T., Viana, M. , Ranford-Cartwright, L. , Niang, A., Siria, D. J., Okumu, F., Diabaté, A., Ferguson, H. , Baldini, F. and Wynne, K. (2018) Prediction of malaria mosquito species and population age structure using mid-infrared spectroscopy and supervised machine learning. [Data Collection]
This list was generated on Sun Dec 3 06:10:00 2023 GMT.