Dr Kirstyn Brunker
Research Fellow

(Infectious Disease Ecology)

Affiliate

(School of Infection & Immunity)
email: Kirstyn.Brunker@glasgow.ac.uk

RI Biodiversity Animal Health and Comparative Medicine
https://orcid.org/0000-0001-9990-6299
Research interests
I am interested in the application of genomics within One Health-based systems to improve animal and human pathogen surveillance and management. In particular, my research vision is to use genomics approaches to improve the detection, control and prevention of long-standing endemic diseases that impose significant health and financial burdens on communities in Low and Middle Income Countries (LMICs).
You can follow my latest research developments on Twitter: @kirstynbrunker
Genomic surveillance of rabies virus
Genomic surveillance has rapidly emerged as a powerful tool for infectious disease surveillance, providing unprecedented insights into pathogen evolution and transmission, and guiding control and prevention strategies. My research involves developing methods to generate and analyse molecular sequence data from samples collected from suspect rabid animals.‌

Rabies is a fatal viral zoonosis widespread throughout Asia and Africa, disproportionately affecting rural and impoverished populations. Mass vaccination of domestic dogs has eliminated rabies in high-income countries and research demonstrates that elimination of dog-mediated rabies in LMICs is also feasible. A global campaign is underway to eliminate dog-mediated rabies, for which effective surveillance is essential, with genomic surveillance likely to have particular utility during the endgame.
Lab-in-a-suitcase
Well-resourced laboratory facilities are‌‌‌‌ often distant from animal-human interfaces where there is a high risk‌ of disease transmission. As a consequence delays in detection, diagnosis and control of pathogens are common. I am leading the development of a field-based genomics surveillance platform for rabies virus based on a lab-in-a-suitcase approach to overcome limitations in resource-poor settings where diseases such as rabies are a major public health concern. This work involves providing training opportunities to build local genomics capacity in LMICS, including MinION sequencing training workshops held in Kenya, Philippines and Peru in 2019. ‌
My aim is to develop affordable tools and protocols to support rabies surveillance and control programmes in LMICs that can serve as a blueprint for tackling emerging and neglected viral diseases more broadly.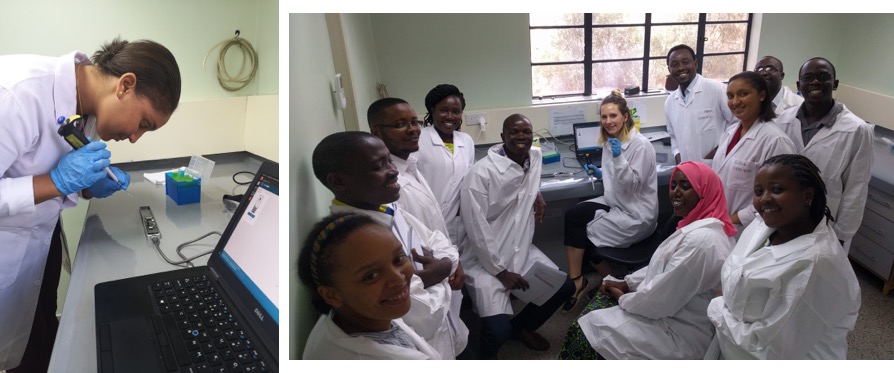 Other interests
Grants
Grants and Awards listed are those received whilst working with the University of Glasgow.
Genomic Epidemiology to underpin One Health surveillance for rabies
Medical Research Council
2023 - 2025

Data-driven approaches for rabies elimination (renewal)
Wellcome Trust
2022 - 2027

Improving implementation and operation of a One Health platform to combat rabies in Malawi
The Research Council of Norway
2022 - 2027

Implementing genomic surveillance to support SARS-CoV-2 control and mitigation strategies in the Philippines
Medical Research Council
2020 - 2022

Moving from laboratory-based to real-time genomic surveillance of canine rabies virus in the field.
Royal Society of Tropical Medicine and Hygiene
2017 - 2017

Tracing transmission pathways of endemic canine rabies (ISSF Catalyst)
Wellcome Trust
2014 - 2015