Diversity Group
The Diversity (Special Interest) Group is a network of researchers and collaborators based within the University of Glasgow. We are interested in the measurement, dynamics, and interpretation of biological diversity, whether taxonomic, genetic, phylogenetic, or functional.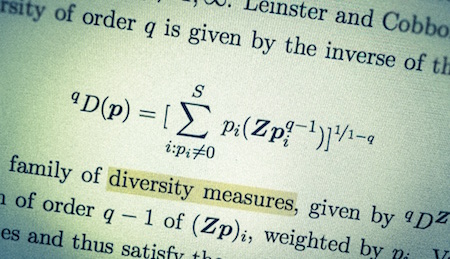 Diversity-related news and events? Problems with the website? Contact us.
Meetings are fortnightly - Fridays at noon in the Graham Kerr library.