Information for farmers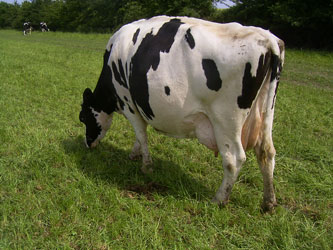 Your vet will contact us directly to arrange for the animal to be donated to the University
We will then contact you to confirm details and arrange collection of the animal
It is not possible for animals to return to their farm of origin, although full details of the diagnostic workup your animal receives (including a post-mortem report) will be communicated to your vet
Information for vets
The Scottish Centre for Scottish Centre for Production Animal Health and Food Safety welcomes referrals of all types of production animal cases, both individual animal (medical or surgical) and herd based. We have expertise in all aspects of production animal medicine and surgery for cattle, sheep and pigs.
We would be delighted to accept donations of individual animals for teaching purposes, but it is not usually possible to allow these animals to return to their farm of origin after treatment. However, we will communicate all findings from a thorough diagnostic work-up performed on these animals, including the post-mortem report on the animal when it becomes available.
We are able to provide veterinary advice and consultancy services for any individual and especially herd problems on-farm; please contact us to discuss your needs and our services.
To arrange to donate an animal for diagnostic workup or to enquire about our other services please contact our reception by telephone (between 9am and 5pm) on 0141 330 5815 - you will then be put through to the most appropriate clinician. If we cannot take your call immediately we will get back to you as quickly as possible.