Government and communities in Tanzania benefit from foot-and-mouth disease work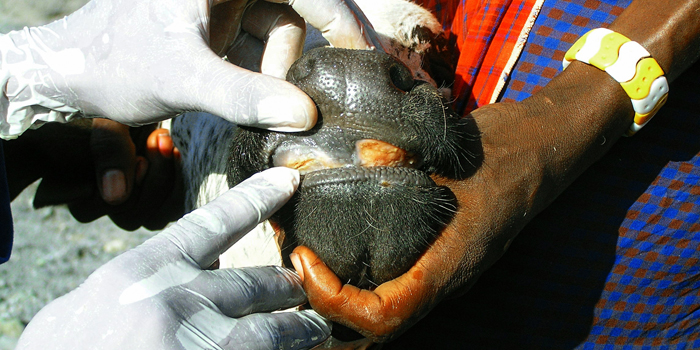 The BBSRC have published a report today that describes how research by Institute and Boyd Orr Centre for Population & Ecosystem Health researchers is informing Government policy in‪
Tanzania‬

on the best way to address foot-and-mouth disease (FMD) in the country.

Prof Sarah Cleaveland, Dr Tiziana Lembo together with colleagues at The Pirbright Institute have shown that FMD outbreaks in the region are primarily driven by livestock factors, not interactions with wildlife, which is helping local communities identify means to reduce the spread of FMD among their animals.

The work has informed an FMD action plan, and allowed the Government of Tanzania to place the country on an international 'Progressive Control Pathway for FMD control' — a strategic approach to progressively reduce the impact of FMD.

Read the full report on the BBSRC website.

The research project was funded by an £892K grant co-funded by BBSRC and UK Department for International Development, with a contribution from the Scottish Government.

Follow us on Twitter (@IBAHCM) or Facebook for all the latest news and up to date conversation.
---
First published: 9 February 2016