GARNER: Official launch, Nov 20, 2014
Published: 21 October 2014
On November 20th, 2014, the Glasgow Ageing Research Network held its official launch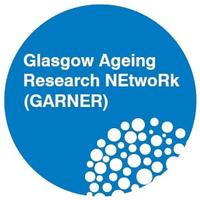 Ageing research at the University of Glasgow is varied and cutting edge; scientists from a wide range of disciplines use state-of-the-art approaches to understand the causes and consequences of ageing.
On November 20th, the University of Glasgow welcomed Professor Abraham Aviv from Rutgers New Jersey Medical School to deliver the inaugural lecture for GARNER. The evening began with an introduction to GARNER by Professor Pat Monaghan, who outlined how the interdisciplinary nature of the College of Veterinary, Medical and Life Sciences enables networks like this to develop and grow.
Professor Monaghan was followed by Professor Anna Dominiczak, Head of the College of Medical, Veterinary and Life Sciences, who provided a gracious introduction for Professor Aviv. We then heard from Professor Aviv about the trade offs between degenerative diseases and cancer, the field of telomere research that is aiding the understanding of these trade-offs, and the different strtaegies used by different organisms as they age. Afterwards, wine and canapes were served in Atrium. Many thanks to everyone who joined us in launching this exciting new network!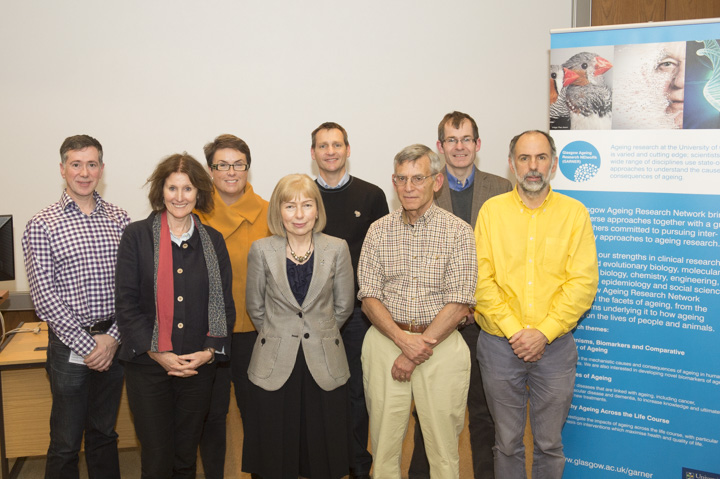 From L-R: Professors Paul Shiels, Pat Monaghan, Jill Pell, Anna Dominiczak, Colin Selman, Abraham Aviv, Peter Adams and Neil Metcalfe at the launch of the Glasgow Ageing Research Network
Glasgow Ageing Research Network
---
First published: 21 October 2014