Institute AwayDay 2020
On Friday 24th April the institute held our annual Away Day. Despite the limitations in our current climate we forged ahead and arranged a virtual meeting for all staff and students to participate in. Although we had less time to work with, we managed to cover a lot of ground with a varied and fast paced agenda.
Our Director Dan Haydon gave a brief but fitting summary of the last 12 months. Ewan Cameron gave us an insight into The Vet School. We had three introductory talks from new staff members; Davina Hill, Harriet Auty and Ginny Howick, who we are delighted to welcome to the institute. We enjoyed quick, lightning 2-minute research talks, updates on Athena Swan and a talk on the Advance HE Aurora course.
In addition, we had three breakout sessions for discussions around some key topics: bullying in the workplace, sustainability and mental health. While it was unanimously agreed that much longer is needed for these complex themes, it was a fantastic start. You can read some short summaries on what was discussed here, and our whiteboard notes here. We hope and envisage that these will lead to important actions for our Institute going forward.
Our admin team captured the discussions with a live twitter feed, which brought lots of great internal and external engagement. Once the Away Day wrapped up many continued the zoom and enjoyed a social catch up and drinks.
A huge thank you to everyone who participated; we had over 180 taking part which was brilliant! Particular thanks to those who planned, chaired and gave talks on the day. It was a fantastic opportunity for our Institute to come together during these challenging times.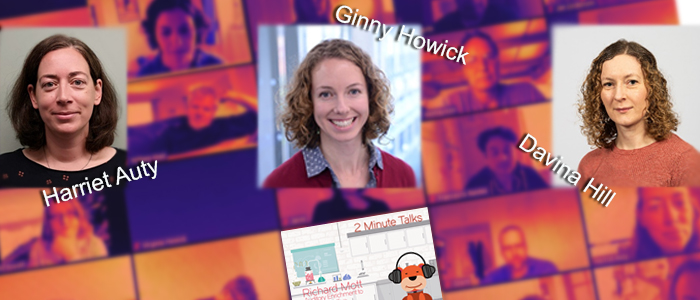 ---
First published: 6 May 2020