Professor Lars Muckli
Professor (Centre for Cognitive Neuroimaging)
Associate (School of Psychology)
telephone: 01413306237
email: Lars.Muckli@glasgow.ac.uk
https://orcid.org/0000-0002-0143-4324
CONSULTATION HOURS: Thursday 2:00 pm to 4:00 pm or book via Lindsay.Wilson.2@glasgow.ac.uk
Research interests
My research focuses on cortical feedback and predictive coding in the visual cortex. We use functional brain imaging (fMRI, TMS, EEG) to investigate how the brain constructs internal models and feeds information back to primary visual cortex, V1. We investigate visual illusions, and contextual processing in non-feedforward stimulated parts of V1.
My research is funded by the EU with a 5-year grant worth € 1.5 million (ERC consolidator grant: 'Brain Reading of contextual feedback and predictions'). We are also funded by the Human Brain Project (EU2020) You can find further description of my research, news coverage, and job opportunities on my lab webpage: http://muckli.psy.gla.ac.uk/
I received my first degree in Psychology (Giessen, Germany) in 1997, and my PhD in 2002 for work with Rainer Goebel (Neurocognition, Maastricht University, Netherlands) and Wolf Singer (Neurophysiology, Max Planck Institute-Frankfurt, Germany). Between 1996 and 2006 I worked at the Max Planck Institute for Brain Research (Frankfurt, Germany). I moved to the Institute of Neuroscience and Psychology, Glasgow in 2007
Highlighted Papers
Publications
Number of items: 63.
2019
2018
2017
2016
2015
2014
2013
2012
2011
2010
2009
2008
2007
2006
2005
2003
2002
2001
1998
This list was generated on Tue Feb 18 04:44:03 2020 GMT.
Number of items: 63.
Articles
Research Reports or Papers
This list was generated on Tue Feb 18 04:44:03 2020 GMT.
Grants
Grants and Awards listed are those received whilst working with the University of Glasgow.
Identifying Neural Signatures of Auditory-Predictive Processing in Schizophrenia: A Multi-Modal Imaging Approach
Medical Research Council
2019 - 2022

Human Brain Project SGA 2
European Commission
2018 - 2020

PIVOTAL
European Commission
2018 - 2023

Human Brain Project
European Commission
2016 - 2018

The UK7T Network: developing the ultra-high field MRI platform for biomedical research.
Medical Research Council
2016 - 2019

Predictive Coding Brain Imaging
European Research Council
2012 - 2017

Brain processes predicting forthcoming perception - cortical feedback and visual predictions
Biotechnology and Biological Sciences Research Council
2009 - 2012

Supervision
Supervised Postgraduate Students
Research Assistants
Visiting Collaborators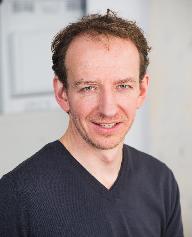 R608 Level 6, 62 Hillhead Street, Glasgow G12 8QB,