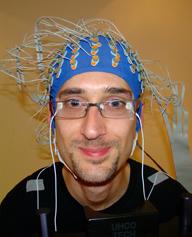 R525 Level 5, 58 Hillhead Street, Glasgow G12 8QB
Dr Guillaume Rousselet
Senior Lecturer (Centre for Cognitive Neuroimaging)
Senior Lecturer (Psychology)
Research interests
After a degree in biology & ecology (Amiens, France, 1997), a degree in cognitive science (Marseille, France, 1999), and a Ph.D. in cognitive science under the supervision of Michèle Fabre-Thorpe (Cerco, Toulouse, France, 2003), I worked with Patrick Bennett and Allison Sekuler as a postdoctoral fellow (McMaster University, Hamilton, ON, Canada). I joined the University of Glasgow in September 2006. My research focuses on the fast visual processing of objects, faces, and natural scenes and how it is affected by aging. I'm also researching into ways to improve ERP data analyses and the quantification of individual differences.
I'm an associate editor in Frontiers in Perception Science, Frontiers in Human Neuroscience & European Journal of Neuroscience.
Recent papers
Rousselet GA, Ince RAA, van Rijsbergen NJ, Schyns PG (2014) Eye coding mechanisms in early human face ERPs Journal of Vision 14(13):7, 1–24. doi:10.1167/14.13.7
Bieniek MM, Frei LS, Rousselet GA (2013) Early ERPs to faces: aging, luminance and individual differences Frontiers in Psychology 4:268. doi: 10.3389/fpsyg.2013.00268
Pernet CR, Wilcox R & Rousselet GA (2013) Robust correlation analyses: false positive and power validation using a new open source Matlab toolbox Frontiers in Psychology 3:606. doi: 10.3389/fpsyg.2012.00606
Bieniek MM, Pernet CR & Rousselet GA (2012) Early ERPs to faces and objects are driven by phase, not amplitude spectrum information: evidence from parametric, test-retest, single-subject analyses Journal of Vision 12(13):12, 1–24, http://www.journalofvision.org/content/12/13/12, doi:10.1167/12.13.12
Publications
Number of items: 52.
2018
2017
2016
2015
2014
2013
2012
2011
2010
2009
2008
2007
2005
2004
2003
2002
This list was generated on Sat May 26 04:01:52 2018 BST.
Number of items: 52.
Articles
Book Sections
This list was generated on Sat May 26 04:01:52 2018 BST.
Grants
Grants and Awards listed are those received whilst working with the University of Glasgow.
Mechanisms of neuropathic pain following spinal cord injury: role of the spinothalamic tract
Inspire Foundation
2017 - 2021

Statistical analysis tool for time/frequency state spaces
Biotechnology and Biological Sciences Research Council
2013 - 2014

Understanding age-related changes in processing facial emotion
Biotechnology and Biological Sciences Research Council
2012 - 2015

Lifelong changes in the cerebral processing of social signals
Medical Research Council
2012 - 2014

Effects of age, luminance and pupil size on retinal and cortical processing speed
Leverhulme Trust
2010 - 2013

Fluent reading and the brain: co-registration and statistical decomposition of eye fixations and anatomically-based electrophysiology
Economic and Social Research Council
2010 - 2012

A new EEG technique to access object visual processing speed in younger and older adults
Economic and Social Research Council
2009 - 2010

Effects of ageing on face and object visual processing speed
British Academy
2007 - 2008

Supervision
Supervised Postgraduate Students
Research Assistant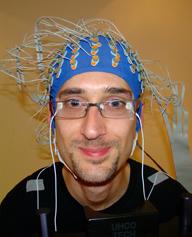 R525 Level 5, 58 Hillhead Street, Glasgow G12 8QB