Dr Pasquale Maffia
Senior Lecturer (Immunology)
Honorary Senior Lecturer (Institute of Cardiovascular & Medical Sciences)
Associate (School of Life Sciences)
telephone: 01413307142
email: Pasquale.Maffia@glasgow.ac.uk
https://orcid.org/0000-0003-3926-4225
Biography
I received my BSc (HONS) in Pharmacy, MPhil and PhD in Pharmacology, all from the University of Naples Federico II (Italy), where I became Aggregate Professor of Pharmacology in 2006. I then joined the University of Strathclyde as a Lecturer in Integrative Mammalian Biology, before moving to the University of Glasgow where I am currently Senior Lecturer at the Institute of Infection, Immunity and Inflammation and the BHF Centre of Excellence in Vascular Science and Medicine. I am the Senior Honours Immunology degree programme coordinator in Glasgow and serve on the Executive Committee of the International Union of Basic and Clinical Pharmacology (IUPHAR) Immunopharmacology Section and the British Pharmacological Society Policy & Public Engagement Committee. I am an Editorial Board Member of the British Journal of Pharmacology and Frontiers in Immunology, Associate Editor of Pharmacological Research, Executive Deputy Editor of Cardiovascular Research and Specialty Chief Editor of Frontiers for Young Minds. I am an elected fellow of the Royal Society of Biology, the British Pharmacological Society and the European Society of Cardiology.
Find out more about my Public Engagement work
Research interests
My major interest is the immune response in cardiovascular diseases. Current research activities address the study and imaging of cellular and molecular mechanisms involved in the pathophysiology of atherosclerosis, hypertension and cardiovascular comorbidity in chronic inflammatory diseases.
Immune responses play a key role in cardiovascular diseases. We have developed techniques to track antigen presenting cells and antigen presentation in the development of vascular immune response (ATVB 2012; Circulation 2014). We have been amongst the first to apply multiphoton microscopy in experimental atherosclerosis (Circulation 2007) and stroke (Stroke 2011) with the aim to define the kinetics and anatomical location of the T cell-antigen presenting cell interactions which underlie vascular immune response in real-time in vivo (Immunity 2015). We are currently developing surface-enhanced Raman spectroscopy for multiplexing molecular imaging of vascular inflammation (Theranostics 2018). The overall hypothesis is that atherosclerosis is a vascular and not a systemic immune disease. As such, the ultimate goal is to develop new modalities for imaging vascular inflammation and deliver immuno-modulatory treatments directly to the vessel wall.
Finally, in concert with the International Union of Basic and Clinical Pharmacology (IUPHAR) I am actively contributing to a series of initiatives to support immunopharmacology research (Nature Reviews Immunology 2018).
My lab is supported by several funding agencies and industry including the British Heart Foundation, the European Commission, the Engineering and Physical Sciences Research Council (EPSRC), Global Challenges Research Funds, Medical Research Scotland, Scottish Funding Council and Canon Medical Systems.
Collaborations are established with researchers locally (Guzik, Garside, Brewer, McInnes, Sattar), nationally (Graham, Strathclyde; Mallat, Cambridge; Monaco, Oxford) and internationally (Harrison, Vanderbilt; Habenicht, Munich).
Grants
Grants and Awards listed are those received whilst working with the University of Glasgow.
Microwave Therapy for Atherosclerotic Lesions
Scottish Funding Council
2017 - 2018

Selective targeting of NF-??B by Bcl-3 in the control of vascular injury
Tenovus Scotland
2016 - 2017

Selective targeting of NF-kB by Bel-3 in the control of vascular injury
Tenovus Scotland
2016 - 2017

ISSF Catalyst@ The Glasgow ??? FANTOM6 consortium investigation of the role of LncRNAs in specifying tissue macrophage phenotypes
Wellcome Trust
2015 - 2016

NanoMATe
European Commission
2015 - 2017

In Situ Nanoparticle Assemblies for Healthcare Diagnostics and Therapy. Reference: 130479
Engineering and Physical Sciences Research Council
2014 - 2018

BHF centre of excellence
British Heart Foundation
2014 - 2019

Defining innate and adaptive immune functions of plasmacytoid dendritic cells in atherosclerosis.
British Heart Foundation
2013 - 2017

Imaging immune cells in lung in order to understand asthma
Asthma UK
2012 - 2012

Transfer of expertise in bioimaging from academia to industry.
Scottish Funding Council
2011 - 2012

Targeting cell contact to reduce autoimmunity and enhance vaccination
Scottish Universities Life Sciences Alliance
2011 - 2012

In Vivo Reporting using Nanosystems Chemistry and Optical Spectroscopy
Engineering and Physical Sciences Research Council
2010 - 2011

Visualising antigen presentation in mouse models of atherosclerosis
Medical Research Scotland
2010 - 2012

Investigating the role of T cells in vascular pathology
British Heart Foundation
2010 - 2010

Importance of mast cells in vein graft survival
British Heart Foundation
2010 - 2012

Teaching
Since 2014, I am the proud Coordinator of the Senior Honours Immunology Programme. The BSc (Hons) degree programme in Immunology has been running for over forty years. It was the first BSc Honours course in Immunology in Britain and continues to provide one of the most comprehensive undergraduate education in immunology in the country.
In addition to contributing to teaching for 2Y and 3Y Immunology, 1Y Medicine, Intercalated BMedSci degree and MVLS postgraduate Research Training programme I am also a Fellow of the Higher Education Academy actively involved in the organization and delivery of self-funded national and international teaching and learning events such as the Spring School in Transferable Skills for students of the University of Naples Federico II (Italy) and the Integrated Mammalian Biology in vivo Immunology summer school.
I am External Examiner of the intercalated BMedSci degree course in Molecular Therapeutics at Barts & the London School of Medicine & Dentistry.
Publications
Number of items: 75.
2019
2018
2017
2016
2015
2014
2013
2012
2011
2010
2009
2007
2006
2005
2004
2003
2002
2001
2000
1996
This list was generated on Wed Jun 19 18:10:45 2019 BST.
Number of items: 75.
Articles
Book Sections
This list was generated on Wed Jun 19 18:10:45 2019 BST.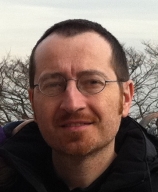 RB423 Level B4, Iii - Gbrc, University Place, Glasgow G12 8TA,