Dr Janet Scott
Clinical Lecturer in Infectious Diseases

(Centre for Virus Research)
telephone: 0141 339 8251
email: Janet.Scott@glasgow.ac.uk
https://orcid.org/0000-0001-8030-5223
Biography
Dr Janet Scott is Clinical Lecturer in Infectious Disease at the MRC-University of Glasgow Centre for Virus Research.
Dr Scott trained in Parasitology at the University of Glasgow and holds a PhD in the cellular immune-epidemiology of Schistosomiasis, also from the University of Glasgow, with research in The Gambia, Zimbabwe and Senegal.
After gaining a degree in Medicine at the University of Oxford, she joined the TB Vaccine team as a clinical academic in parallel with her clinical training.
During the Ebola 2014-16 epidemic, she was the clinical lead for the Brincidofovir Trial (Monrovia, Liberia), and Convalescent Plasma (Freetown, Sierra Leone) and was also a member of the clinical trial team for the Tekmira trial.
She is now engaged in the pharmacokinetic/pharmacodynamics analysis of data gathered during these trials and developing methods for dose optimizing drugs for category 4 viruses and studying post Ebola and post COVID syndromes.
Research interests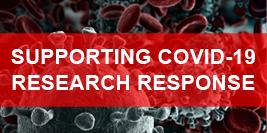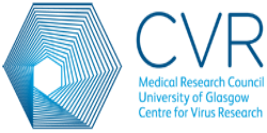 Dr Scott's main interests are: post viral sequalae focusing on 'LongCOVID' and Post Ebola Syndrome targeting particularly post viral fatigue.
She is also interested in optimising the doses of anti-viral therapeutics using pharmacokinetic and pharmacodynamic in vitro and in silico models with a focus for Lassa and Ebola viruses.
Selected Media
Voice of America podcast with Joe De Capua discussing Ebola and research stating that 80 per cent of survivors suffer disabilities one year after being discharged from hospital.
Listen here: https://soundcloud.com/post-ebola-syndrome
BBC World Service audio documentary discussing whether the Ebola Virus can live on undetected (9 October 2015).
Listen here (06:43-11:35): http://www.bbc.co.uk/p0343hb5
BBC News Hour show discussing if WHO declaring the Ebola epidemic officially over was really the good news the region had been waiting for with flare-ups likely (14 January 2016)
Listen here: http://www.bbc.co.uk/programmes/p03fgzv8
Publications
Number of items: 46.
2021
2020
2018
2017
2016
2015
2014
2013
2012
2008
2007
2004
2003
2001
2000
1998
This list was generated on Sun Apr 18 18:51:41 2021 BST.
Number of items: 46.
Articles
Research Reports or Papers
Conference or Workshop Item
Audio
This list was generated on Sun Apr 18 18:51:41 2021 BST.
Grants
Grants and Awards listed are those received whilst working with the University of Glasgow.
Glasgow Early Treatment Arm Favipiravir (GETAFIX): a randomised controlled study of favipiravir in COVID-19 hospitalised patients
Chief Scientist Office
2020 - 2021

Development of an in vitro system for dose and regimen optimisation of therapeutics for Lassa Fever
Tenovus Scotland
2018 - 2020