Dr Edward Hutchinson
Research Fellow

(Centre for Virus Research)
telephone: 0141 330 3503
email: Edward.Hutchinson@glasgow.ac.uk
https://orcid.org/0000-0003-3673-9096
Biography
I started working on the molecular biology of influenza viruses as a graduate student with Paul Digard at the University of Cambridge. In 2009 I moved to the University of Oxford to work on influenza with Ervin Fodor, as a postdoctoral researcher at the Sir William Dunn School of Pathology and a Junior Research Fellow at Worcester College (2010-2014), and in 2016 I moved to become a Research Fellow at the MRC-University of Glasgow Centre for Virus Research.
Research interests

Research Interests
I am interested in the proteins influenza viruses use to infect a host cell. My work aims to identify which viral and host proteins are important in establishing influenza infections, what they do, and how their functions are altered by chemical modifications.
These are very basic aspects of influenza virus molecular biology. However, our understanding of them is surprisingly incomplete, in large part because influenza viruses are not as simple as they appear. To replicate, a virus must take control of highly complex cellular processes, recruiting and redirecting numerous components of the host cell to cause, for example, the assembly of virions (virus particles) and the subversion of the host's immune responses. It is extremely challenging to describe this complexity in enough detail to identify the molecular mechanisms which are required for the virus to replicate.
To tackle this my group uses mass spectrometry, which can characterise the complex assemblies of proteins enlisted by a virus during an infection. We use these data to inform hypotheses about the molecular biology of influenza infections, which we explore using a range of molecular virology methods. Details about specific projects can be found on the Hutchinson group page.
Further information
Pages at ORCID, Google Scholar, ResearchGate, Publons and LinkedIn.
Publications
Selected publications
Hutchinson, E. C. , Denham, E. M., Thomas, B., Trudgian, D. C., Hester, S. S., Ridlova, G., York, A., Turrell, L. and Fodor, E. (2012) Mapping the phosphoproteome of influenza A and B viruses by mass spectrometry. PLoS Pathogens, 8(11), e1002993. (doi: 10.1371/journal.ppat.1002993) (PMID:23144613) (PMCID:PMC3493474)
Hutchinson, E. C. , Charles, P. D., Hester, S. S., Thomas, B., Trudgian, D., Martínez-Alonso, M. and Fodor, E. (2014) Conserved and host-specific features of influenza virion architecture. Nature Communications, 5, p. 4816. (doi: 10.1038/ncomms5816) (PMID:25226414) (PMCID:PMC4167602)
All publications
Grants
Grants and Awards listed are those received whilst working with the University of Glasgow.
Functional investigations of the influenza virus proteome
Medical Research Council
2016 - 2021

Quinquennial Core Funds
Medical Research Council
2016 - 2021

Additional information
Prizes, Awards and Distinctions
2016: Career Development Award - Medical Research Council
2010: Junior Research Fellowship - Worcester College, Oxford
2008: New Researcher Science Communication Award - Biosciences Federation
2007: Young Microbiologist of the Year - Society for General Microbiology
Professional Learned Society
2015 - present: Member - European Scientific Working Group on Influenza - http://eswi.org/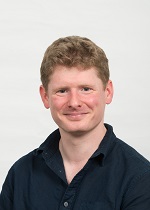 Visit the Hutchinson Group here.