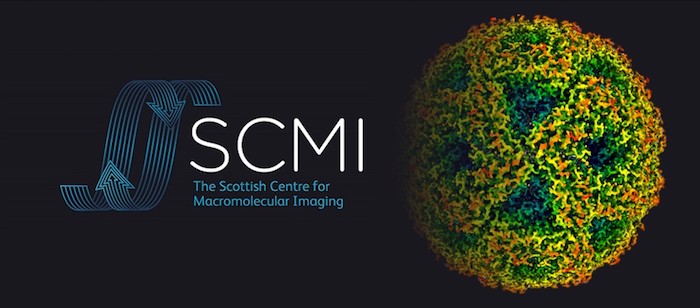 News
04 May

Graduate students from University of Glasgow launch a cryo-EM discussion group aimed at early-career researchers from across the SCMI consortium.

29 Jun

The SCMI will reopen for non-COVID19 work on 1st July following social distancing guidelines.
Full listings...
Latest Publications
15 Nov

Alexander Plucinski, Marko Pavlovic, Mairi Clarke, David Bhella and Bernhard VKJ Schmidt (2021). Macromolecular Rapid Communications

15 Apr

Hazel Sutherland, Michaela J Conley, Edward Emmott, James Streetley, Ian G Goodfellow, David Bhella. (2021). Journal of Virology

01 Apr

Martin L Rennie, Connor Arkinson, Viduth K Chaugule, Rachel Toth & Helen Walden. (2021), Nature Structural and Molecular Biology
Full listings...