Professor Jim Lewsey
Professor of Medical Statistics (Health Economics & Health Technology Assessment)
Associate (School of Medicine, Dentistry & Nursing)
telephone: 01413303260
email: Jim.Lewsey@glasgow.ac.uk
https://orcid.org/0000-0002-3811-8165
Research interests
Jim leads the Analysis of Linked Health Data (ALDA) programme within HEHTA and is lead of the IHW research theme 'Data Science – Using routine administrative data and record linkage for research'.
Jim's research portfolio is made up of evaluating public health interventions using (controlled) interrupted time series designs, alcohol research and decision analytic modelling using individual patient data. Jim develops, translates, and applies cutting-edge methodologies to his research, including synthetic controls, instrumental variable analysis and multi-state survival analysis modelling.
Jim is programme director and teaches on the MSc in Health Technology Assessment (HTA). He is also the PGT convenor for IHW.
Publications
Number of items: 113.
2019
2018
2017
2016
2015
2014
2013
2012
2011
2010
2009
2008
2007
2006
2005
2004
2002
2001
2000
1999
1997
This list was generated on Wed Feb 19 21:11:21 2020 GMT.
Number of items: 113.
Articles
Book Sections
Research Reports or Papers
Conference or Workshop Item
This list was generated on Wed Feb 19 21:11:21 2020 GMT.
Grants
Grants and Awards listed are those received whilst working with the University of Glasgow.
Multimorbidity in the context of Socioeconomic deprivation: a mixed methods exploration of how Community and Individual factors interact to influence patient capacity to manage Multimorbidity (SCIM)
Chief Scientist Office
2019 - 2022

Understanding prevalence and impact of frailty in chronic illness and implications for clinical management
Medical Research Council
2019 - 2022

TRends and Inequalities in Prescribing for Alcohol use Disorders in Scotland (TRIPADS)
Alcohol Research UK
2018 - 2020

Addressing uncertainty around the reach and quality of optometrist independent prescribing in Scotland
Chief Scientist Office
2018 - 2018

Developing a Scottish type 2 diabetes policy model and piloting a web-based decision aid "dashboard"
Chief Scientist Office
2017 - 2019

Understanding the direct and indirect impact of lowering Scotland's drink-drive limit
Chief Scientist Office
2017 - 2018

Evaluation of legislation to reduce the drink drive limit in Scotland: a natural experiment
National Institute for Health Research
2017 - 2018

An evidence-based evaluation of the clinical and cost-effectiveness of foot ulcer risk assessment and structured care interventions for people with diabetes
National Institute for Health Research
2017 - 2018

Associations of blood biomarkers with cardiovascular disease and related cardiometabolic outcomes and risk prediction in the clinical setting: UK biobank
Chest Heart and Stroke Scotland
2016 - 2018

The Provision of Specialist Statistical Advise and Support Services
NHS National Services Scotland/Information Services Division
2016 - 2018

Harmonising alcohol-related outcomes data across the UK & Ireland
Public Health Agency
2015 - 2016

The effect of geography and socioeconomic status on health care costs at the end of life: implications for resource allocation and expenditure projections in Scotland
Chief Scientist Office
2014 - 2016

Scottish Alcoholic Liver Disease Evaluation of epidemiology and costs of first and subsequent hospital admissions (SCALE)
Chief Scientist Office
2013 - 2015

From absolute risk to absolute benefit in the prevention of cardiovascular disease: a cardiovascular policy model for Scotland (ASSIGN Plus)
Scottish Executive Health Department
2009 - 2011

A pilot study to examine the epidemiology of Chronic Obstructive Pulmonary Disease (COPD) in Scotland
Scottish Executive Health Department
2008 - 2009

Supervision
Ferguson, Karl
Methodological Developments in Constructing Casual Diagrams with Counterfactual Analysis of Adolescent Alcohol Harm.
Lalloo, Drushca
Understanding the relationship between occupation and health outcomes in UK Biobank participants.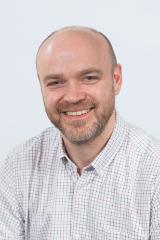 Hehta, Institute of Health & Wellbeing, 1 Lilybank Gardens, Glasgow G12 8RZ,