Dr David Blane
Clinical Research Fellow (General Practice & Primary Care)
telephone: 0141 330 5765
email: David.Blane@glasgow.ac.uk
https://orcid.org/0000-0002-3872-3621
Biography
Dr David Blane graduated from the University of Dundee in 2005, after completing an intercalated BSc in International Health at University College London in 2003.
He completed his vocational GP training in August 2010, then spent a year as NHS Education for Scotland (NES) Health Inequality Fellow. David joined General Practice and Primary Care in August 2011 as a clinical academic fellow and completed his Master of Public Health in 2012.
In 2013, David was awarded a CSO Clinical Academic Training Fellowship to undertake a PhD on "understanding the role of primary care in the management of co-morbid obesity: a mixed methods programme". He completed his PhD in 2018 and continues to work in GPPC as a clinical academic fellow. He also has a clinical university GP teacher post, contributing to undergraduate teaching at the University of Glasgow medical school, leading a module on the Global Health Intercalated BSc and developing community-based Student Selected Components (SSCs).
Since 2010 he has been involved in the Deep End project, which represents GPs working in the most socio-economically deprived practices in Scotland, and is co-author of Deep End Report 16 (austerity), Deep End Report 19 (access to specialists) and Deep End Report 28 (GP recruitment and retention in deprived areas).He is the academic coordinator of the Scottish Government-funded Deep End GP Pioneer Scheme.
Follow David Blane on Twitter
Research interests
Health inequalities
Multimorbidity and obesity
Psycho-social approaches to health behaviour change
Realist synthesis and mixed methods
Grants
Grants and Awards listed are those received whilst working with the University of Glasgow.
Making contacts count: how can we improve cancer prevention through primary care?
Royal College of General Practitioners
2018 - 2019

Improving sedentary behaviour and physical activity in community-dwelling older adults: development
Chief Scientist Office
2017 - 2020

Publications
Number of items: 35.
2019
2018
2017
2016
2015
2014
2013
2012
2011
2008
2004
This list was generated on Sun Aug 25 12:08:34 2019 BST.
Number of items: 35.
Articles
Book Reviews
Research Reports or Papers
This list was generated on Sun Aug 25 12:08:34 2019 BST.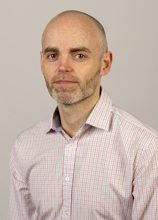 General Practice & Primary Care, 1 Horselethill Road, Glasgow, G12 9LX