Dr Jana Jeglinski
Affiliate Researcher (Institute of Biodiversity Animal Health & Comparative Medicine)
Research interests
Spatial and foraging ecology of marine top predators (pinnipeds, sea birds) using GPS tracking and stable isotope analysis, with particular emphasis on the ecology of juvenile/adolescent stages. The aim is to develop understanding of how foraging and breeding habitat preferences of these individuals scale up to and influence population-level processes that are relevant for conservation management.
Further information: Seabird Interest Group
Twitter: @JWEJeglinski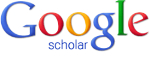 ‌
Grants
Grants and Awards listed are those received whilst working with the University of Glasgow.
Tracking prospecting movements of Northern gannets: linking individual behaviour to metapopulation dynamics
Marine Alliance for Science and Technology Scotland
2015 - 2018

MESG6: Faster, higher, farther: do offshore wind farms affect long-distance prospecting movements of immature gannets (Morus bassanus)?
Marine Alliance for Science and Technology Scotland
2014 - 2016

Graham Kerr Building, Ibahcm, room 322, G12 88Q