Find out more:
SSAMIS Participatory Action Research Inititatives

School of Social & Political Sciences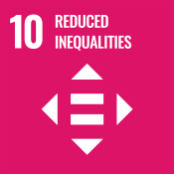 Supporting Migrants' Lives in Scotland: Improving Practice and Policy
Migrants from Central & Eastern Europe account for nearly 40% of all non-British citizens living in Scotland and an even greater percentage of newer arrivals, especially to rural areas. Longer-term settlement is particularly important in Scotland due to declining and ageing populations in many areas and shortages of workers in a number of sectors (e.g. agriculture and food processing, tourism and hospitality, health and care). These shortages of workers have particular salience in rural areas. Nonetheless, difficulties remain in supporting successful settlement. The Scottish Government is keen to establish a different approach from that taken at Westminster, particularly in light of Brexit, and has put resource into developing more robust and evidence-based policy vision in this area. Research by Professor Rebecca Kay and her team in the ESRC-funded SSAMIS project (Social Support and Migration in Scotland) on migrants' experiences of settlement in Scotland has shown the importance of opportunities to learn English, the need for spaces in which migrants could come together with other local residents, and the extent of feelings of social isolation especially in rural areas, even where individuals had been living in an area for five years or more.

These findings have informed and supported the development of innovative community integration initiatives (e.g. self-sustaining language cafés in Peterhead and three other towns in Aberdeenshire). A qualitative dataset developed through these community initiatives has fed directly into Kay's policy-oriented analysis and contributions to the Scottish Government Expert Advisory Group on Migration and Population. This in turn has informed policy in Scotland and at UK level (e.g. providing evidence to support the Scottish Government's push for regional differentiation and further devolved powers on migration policy). Aberdeenshire Council drew on SSAMIS achievements to bid for EU funding to extend learnings to other towns in the region, and the resultant Home-hame-дом-dom project began in 2019 led to creative ESOL cafés (English for Speakers of Other Languages) and a programme of activities and events in communities and schools. Although migration policy is reserved to Westminster, as part of a strong push for regional differentiation in this area, the Scottish Government was determined to increase its capacity for evidence-based policy and established an Expert Advisory Group of which Professor Kay continues to be a member.
Research funded by Economic and Social Research Council (ESRC)