Harry Ranken Memorial Lecture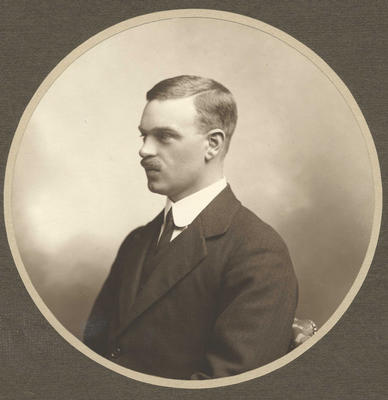 Harry Ranken was a graduate of the University of Glasgow and a captain in the Royal Army Medical Corps. Before the Great War he was a distinguished expert in tropical diseases. He was awarded the Victoria Cross posthumously for 'gallantry in the face of the enemy' during the First Battle of the Aisne in September 1914.
Harry Ranken Memorial Lecture 2022
Rebecca Donner: All the Frequent Troubles of Our Days
Thursday 5 May 2022, 5.30 - 7pm
In the Humanities Lecture Theatre
All the Frequent Troubles of Our Days: The True Story of the Woman at the Heart of the German Resistance to Hitler became an instant New York Times bestseller and has won a dazzling array of prizes including the 2022 National Book Critics Circle Award, the 2022 PEN America/Jacqueline Bograd Weld Award. A deeply researched fusion of biography, espionage thriller, and scholarly detective story, All the Frequent Troubles of Our Days was named a Best Book of 2021 by the Economist, the Wall Street Journal, and the New York Times.
All welcome
Harry Ranken Memorial Lecture 2020-21
The 2020 Harry Rankin Memorial Lecture was held virtually, and in two parts. Our speaker, Professor Joanna Bourke, offered a pre-recorded a lecture (available below), which was followed by a live Q&A session.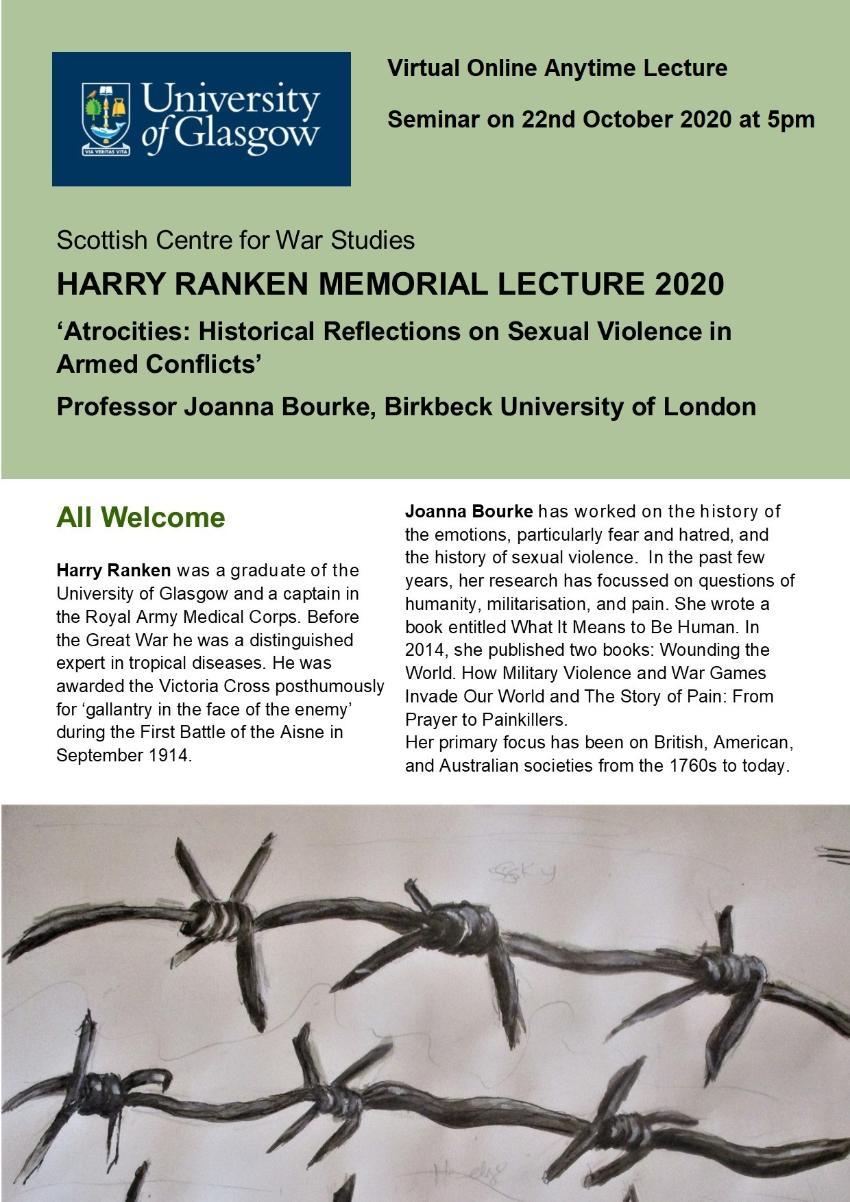 Harry Ranken Memorial Lecture 2018-19
The Peacemakers and the Challenge of International Order in 1919
Professor Georges-Henri Soutou - Institut de France
17 January 2019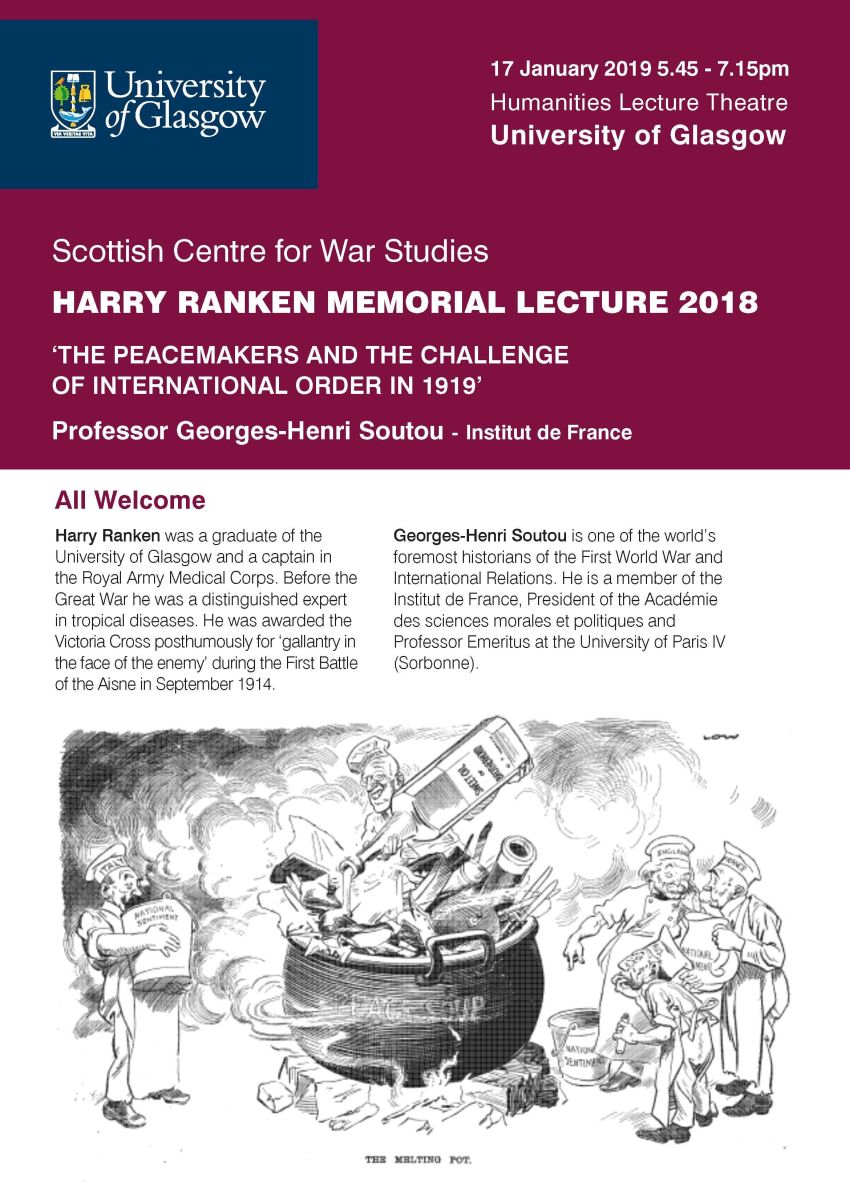 Harry Ranken Memorial Lecture 2017-18
The inaugural 2017 Harry Ranken Memorial Lecture was delivered by Professor Sir Hew Strachan on "The US entry to the First World War: Centennial reflections'.