Partners
These organisations are all working together to deliver the Ultrasurge programme.

Active Needle Technology is a pre-revenue medical device company exploiting technology developed at the University of Dundee. Active Needle Technology aims to enable clinicians to perform needle based procedures safely, efficiently and cost-effectively benefiting patients and healthcare providers.

CTS is a leading designer and manufacturer of sensors, actuators and electronic components for original equipment manufacturers (OEMs) in a variety of markets. These include piezoelectric materials and sensors based on them.

Dentsply Sirona are focused on empowering dental professionals to provide better, safer, faster dental care, helping dental professionals deliver the best possible dental care, for the benefit of their patients and practices.

Intuitive Inc. is the maker of the da Vinci Surgical System, and is committed to developing robotic-assisted technologies, tools and services for surgery

Kuka is one of the world's leading suppliers of intelligent automation solutions.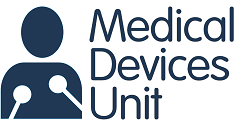 The Medical Devices Unit is a specialist team with skills in software engineering, informatics, image processing, electronic engineering, mechanical engineering and medical device regulations. It is responsible for medical device innovation projects across NHS Greater Glasgow & Clyde through engagement with enthusiastic clinicians and our scientific staff in the Department of Clinical Physics and Bioengineering.

The National Physical Laboratory (NPL) is the national measurement standards laboratory for the United Kingdom

OnScale was founded in 2018 by a team of scientists and engineers dedicated to delivering world-class CAE on next-gen Cloud HPC.

Polytec develops and produces innovative measurement systems.

The Shanghai Institute of Ceramics of the Chinese Academy of Sciences (SICCAS) is a comprehensive and unique organization engaged in advanced inorganic nonmetallic materials research.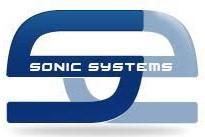 Sonic Systems is an internationally recognised designer and manufacturer of innovative power ultrasonic enabling technology, providing complete ultrasonic engineered solutions both in an OEM capacity and as generic power ultrasonic process systems.

Stryker is one of the world's leading medical technology companies and, together with our customers, is driven to make healthcare better. They offer innovative products and services in Orthopaedics, Medical and Surgical, and Neurotechnology and Spine that help improve patient and hospital outcomes.

Thales is a global leader in underwater systems and the world's top exporter of sonars and related systems for naval forces. Thales designs and delivers acoustic and communication systems and subsystems for anti-submarine warfare and anti-mine warfare. Our solutions and related services are suitable for all types of platforms: submarines, surface ships, helicopters, maritime patrol aircrafts and unmanned naval systems.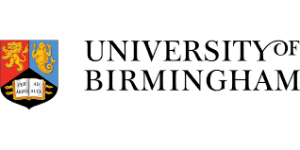 Birmingham has been challenging and developing great minds for more than a century. Characterised by a tradition of innovation, research at the University has broken new ground, pushed forward the boundaries of knowledge and made an impact on people's lives. It continues this tradition today and has ambitions for a future that will embed its work and recognition of the Birmingham name on the international stage.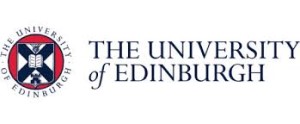 With its rich history, noted alumni and distinguished scholars, it has much to be proud of in its many centuries as a world-renowned university. From Nobel laureates and Olympic champions to space explorers and prime ministers, the University of Edinburgh has been influencing history since it opened the gates to its first students in 1583.

Over the last five centuries and more, it's constantly worked to push the boundaries of what's possible. It has fostered the talents of seven Nobel laureates, two Prime Ministers and Scotland's inaugural First Minister. Scotland's first female medical graduates completed their degrees there in 1894 and the world's first ultrasound images of a foetus were published by Glasgow Professor Ian Donald in 1958. In 1840 it became the first university in the UK to appoint a Professor of Engineering, and in 1957, the first in Scotland to have an electronic computer.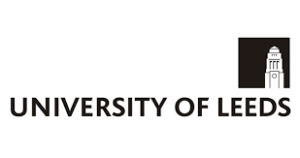 The University, established in 1904, is one of the largest higher education institutions in the UK. It is renowned globally for the quality of its teaching and research. The strength of its academic expertise combined with the breadth of disciplines it covers, provides a wealth of opportunities and has real impact on the world in cultural, economic and societal ways. The University strives to achieve academic excellence within an ethical framework informed by its values of integrity, equality and inclusion, community and professionalism.
A research-intensive university and a founding member of the Russell Group. Its successes are acknowledged in international and UK league table rankings and education awards. Its degrees and courses enable development of critical thinking and independent learning skills that are essential for future leaders and decision makers. Its lecturers are leaders in their fields and offer the chance to learn about world-changing research as it happens.