REXUS/BEXUS
REXUS/BEXUS
'REXUS was a great opportunity to participate in a launch campaign'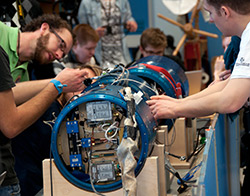 Dr Malcolm McRobb
The REXUS/BEXUS programme is a unique opportunity for European students to be able to design, build and launch a scientific or technological research experiment either on-board a single stage sounding rocket to the edge of space (REXUS), or on a stratospheric balloon that will cruise at an altitude of approximately 30km (BEXUS).
As a previous participant, I can honestly say that this provided one of the most valuable experiences in my university career so far, and instilled a sense of passion for all things space.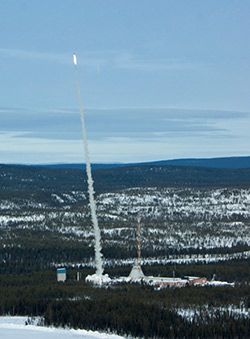 Students can expect to gain first-hand experience in scientific experimental design and testing, team working and project management; all of which are vital skills for any future career.
Furthermore, as part of the support given by ESA, DLR, SSC and ZARM, you are given the opportunity to learn from leading experts in their respective fields, and to attend workshops hosted at various cutting-edge facilities across Europe.
Beyond this, simply to be able to say that you have participated in a real-life launch campaign during your time at university is something that just cannot be beaten, and I would encourage anybody to with an interest in space - be that in science or engineering - to themselves consider getting involved.