Delivering on the UN SDGs
The GSHP has categorised the following seven SDGs as areas where we are actively delivering impact.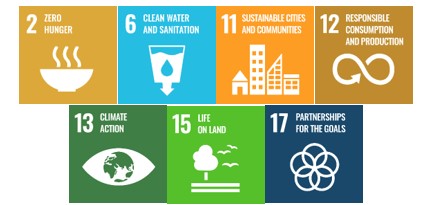 We were encouraged to see the recent Times Higher Education Impact Rankings (2022), where the University of Glasgow was ranked 19th in the world (out of 1,406 institutions), with a recognition of being first in Scotland and third UK-wide.
"The University of Glasgow is committed to contributing to the delivery of the SDGs and making a global difference, so it's extremely encouraging for our community to be recognised by the THE Impact Rankings.
There is always more we can all do, but these results are testament to the effort of colleagues under difficult circumstances in recent years to deliver positive and lasting change." Professor Sir Anton Muscatelli, Principal and Vice-Chancellor of the University of Glasgow