Teaching
Over 2400 student-days are spent on field training at SCENE each year. This will significantly increase with our newly constructed research wing.
SCENE offers training facilities, including lecture and laboratory space for up to 45, and high quality residential overnight accommodation for students and faculty. The facility can also cater for small workshops and seminar groups.
Courses are provided through the College of Medical, Veterinary and Life Sciences of the University of Glasgow.
Find out more about our teaching:
Teaching Overview
A key learning environment for students
The SCENE field station is located within the stunning Loch Lomond and the Trossachs National Park. Students have immediate access to the rich habitats and diverse species of Loch Lomond and the Dubh Loch (a Site of Special Scientific Interest), the oak woodlands surrounding the facility, plus conifer plantations, low intensity pasture hill farms, mountains and moorlands. Geological features include the Highland Boundary Fault cutting across the loch, producing a deep fjord-like northern basin and shallow southern basin in the same water body.
SCENE's geographical location and rich teaching facilities create a unique educational environment. Students are able to learn by experiencing the natural world in the field and by analysing field-collected samples in a modern, well-serviced laboratory. Learning opportunities range from gaining important species identification skills to exposure to rigorous research approaches based on the most current experimental techniques and technologies. Such an integration of field and laboratory teaching is the ideal approach to underpinning students' understanding of the processes that affect the structure of natural communities, habitats and ecosystems
Teaching skills for the future
Our students develop skills relevant to future work in important applied areas such as conservation, policy development, the water industry, aquaculture and ecotourism, as well as teaching.
They also become well-positioned for continuing a research career: of the undergraduates attending courses at SCENE, 25% continue into post-graduate studies.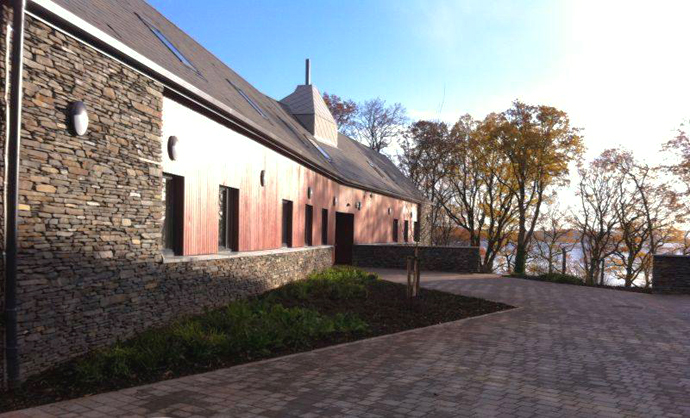 Courses
Teaching and training is routinely provided through the College of Medical, Veterinary and Life Sciences of the University of Glasgow. Please see the Study section of our Institute website for postgraduate training.
The links below also provide information on the Undergraduate Degree Programmes:
Undergraduate Degree Programmes:
In addition, a similar volume of training is provided by a number of institutions that use our facilities for coursework. These institutions include, for example, Michigan State University, Lansing, USA, and the International Max Planck Research School for Organismal Biology, Germany.