Brighter Futures - Workshop 5
Published: 27 January 2023
In Workshop #5, participants talk about how to make Glasgow brighter, warmer and more welcoming
The Wintering Well workshop series is continuing as we progress through January into February. Most recently, we gathered for Workshop Five which we entitled "My Kind of Neighbourhood in Winter". The plan for this workshop was to "scale up" from our earlier conversations about the home, turning our attentions outward from indoor worlds and shelters at close-quarters to reflect on the kinds of neighbourhood and public spaces we like to inhabit during the winter — and imagine what kinds of spaces we'd like to inhabit if current surroundings don't quite cut it. There was a strong consensus among the workshop participants that Glasgow's urban infrastructure is a bit tired looking and could do with some improvements!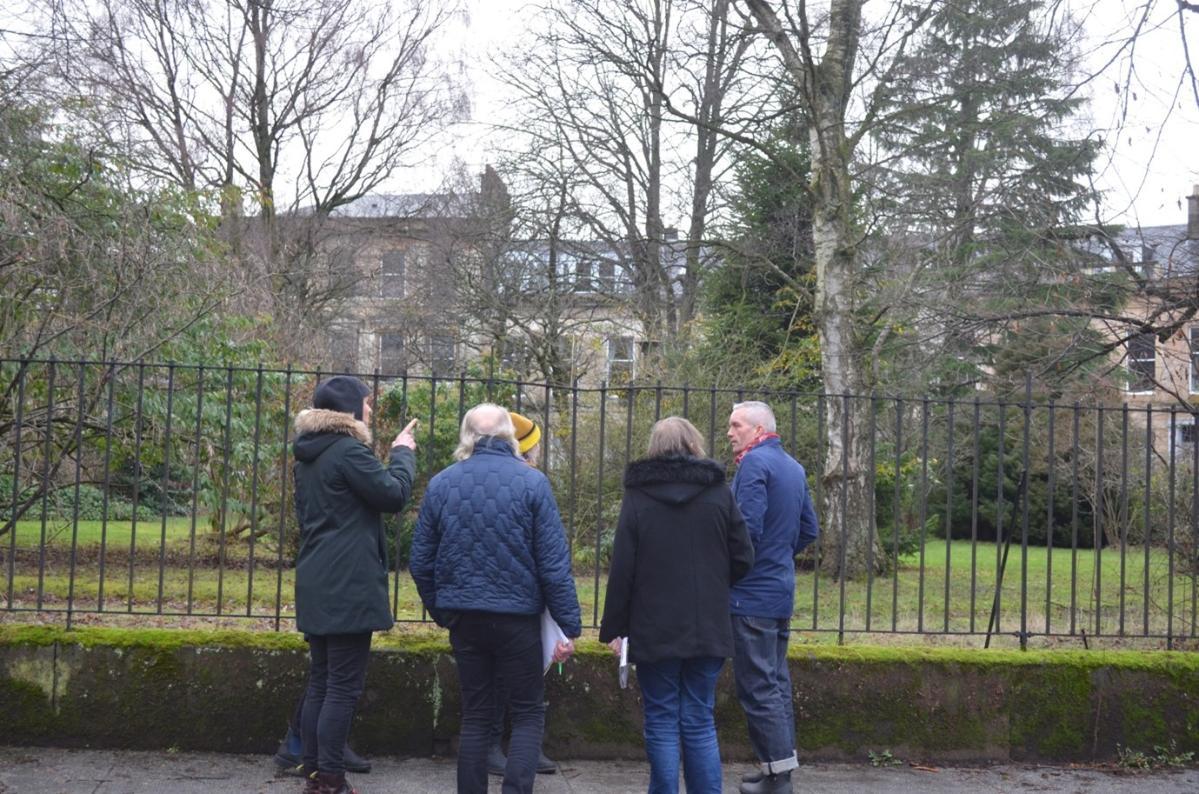 The suggestions some of our group came up with were familiar ones. Lighting. We talked about how lighting along the footpaths in Queen's Park could make the place feel safer and more accessible for all, even after dark. After all in wintertime, that's more than half of each day! Availability. When we set out into the surrounding area to get inspiration, a group of participants quickly gathered at the locked gates of the nearby private gardens at Queen's Crescent. From the lush grass covering the pathways, the gardens didn't seem particularly well-used and we imagined how communities might use or reclaim privatised green space. Views. Participants also longed for place on high offering a long view of the horizon and the sun. We traded recommendations: the Campsies, the Necropolis and other "high-altitude" top-spots in and around the city. The entry gates to some favoured places, it was pointed out, are locked shut at dusk — or whenever the groundkeepers decide its dusky-enough (see Availability above!).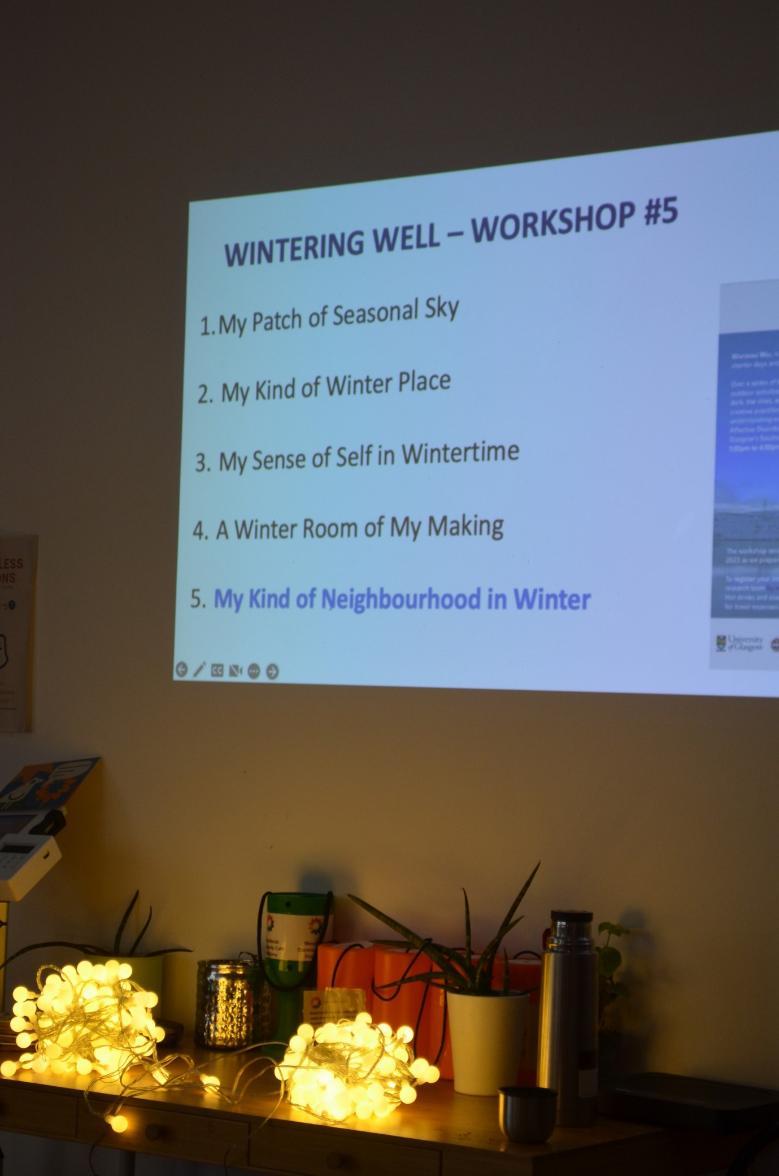 However tempting it is, the main aim of our conversation wasn't to gripe. Instead, our poet-artist Alec asked everyone to think creatively about possible interventions or adaptations that might generate positive change. He shared a number of inspirational community-art projects from around Glasgow where people are taking matters into their own hands to make a positive change in their neighbourhood, rather than waiting for 'permission' to be granted by the authorities (check out some examples here). He encouraged everyone to rethink their relationship to SAD and the city and reimagine how what might be perceived as a vulnerability can in fact become a strength and a resource for change. In other words, those who notice the light (and its absence) most intensely are well positioned to think about what needs done to make the city brighter, warmer and more welcoming for all.
This exciting invitation meant we spent the workshop experimenting with ideas—for sky-gazing benches and wooden lookout towers that enable new view of sky horizons, people's pantries, streets of sunflowers, solar-lit park-paths and communal firelight. Our between-workshop task is to re-imagine our own local areas as little reservoirs of light-innovation. Following Alec's advice to look at these kinds of activities as proposals for different and better ways of shared living, we have asked our workshop participants to use their phones to photograph, video or audio-record inspiration from their own local patch—to document and share positive aspects of their local neighbourhood and think of ways to build upon them.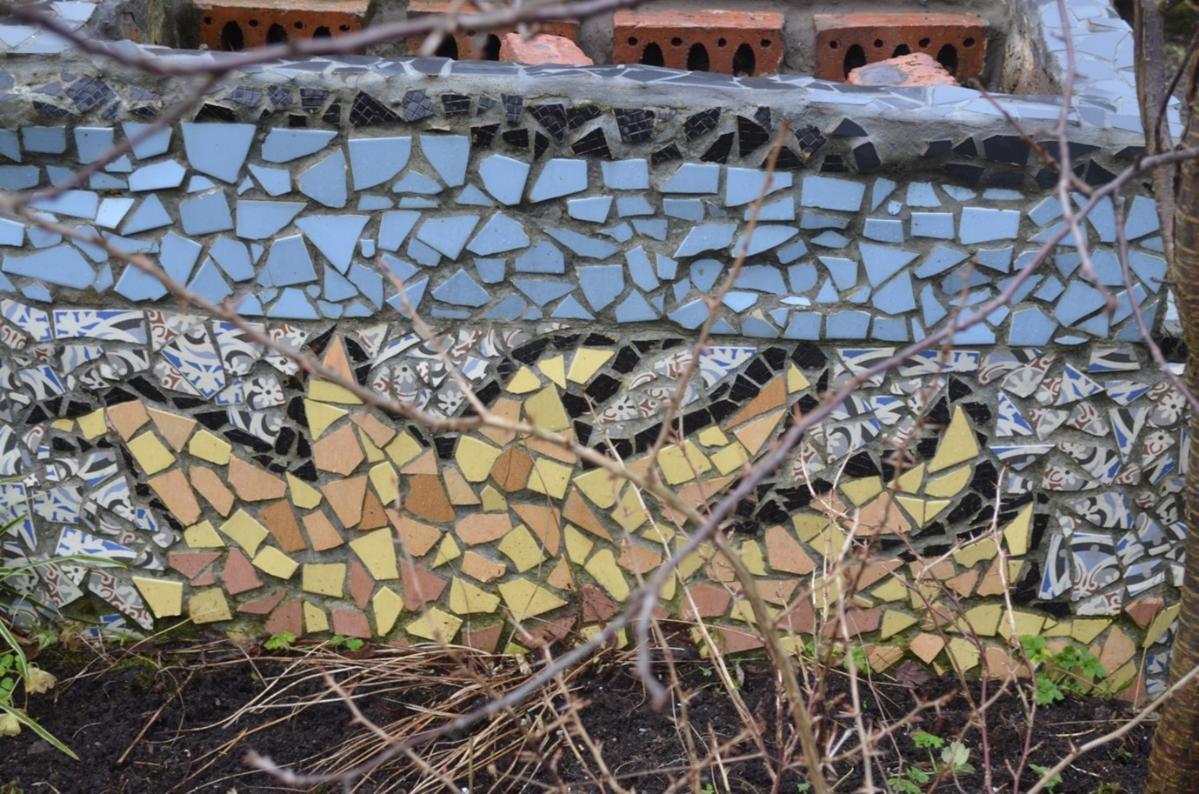 As always, we'd be interested in any thoughts or observations of your own! Feel free to share scenes from your own neighbourhood with the project team at shawn.bodden@glasgow.ac.uk!
---
First published: 27 January 2023