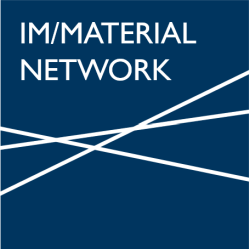 im/material: Virtual encounters with material Worlds
Mixed Reality technology and media sit at the intersection of material and immaterial worlds. As 'virtual realities' become increasingly integral to practice across a range of creative, design and academic disciplines this network will explore the impact of these new media on the way we work.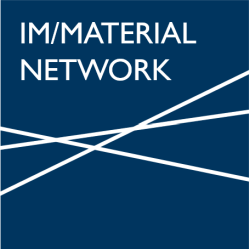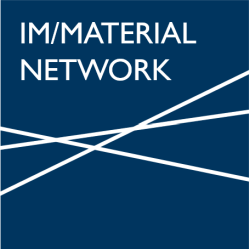 IM/MATERIAL EVENT #3: VR, IMMERSION, AND NARRATIVE
When: 4 October 2019, 14:00-17:00
Where: Room 422/423 Sir Alwyn Williams Building, University of Glasgow
Show your interest by signing up on eventbrite: https://www.eventbrite.co.uk/e/immaterial-vr-immersion-and-narrative-tickets-72369351679
Video games have long been used to tell stories, and the medium offers unique affordances for doing so. From the emergent narratives of titles such as Journey (thatgamecompany, 2012) and No Man's Sky (Hello Games, 2016) to the meticulously crafted stories of Firewatch (Campo Santo, 2016) and What Remains of Edith Finch (Giant Sparrow, 2017), games are often said to offer immersive and interactive storytelling opportunities. However, games also present unique challenges for storytellers, challenges that relate to these very same properties.
Players, fully immersed in a game world with which they may interact at will, are empowered to wrest authorial control from the game's designers and writers. The author of a novel may assume that the reader will encounter the story in the order intended, but this is not the case in a game where the player may explore the world at will. The director of a film may frame a camera shot to ensure that key narrative beats are granted the necessary on-screen prominence, but this is not a given where the player enjoys control over the in-game camera.
For VR games, many of these issues are exacerbated, and further challenges and concerns begin to emerge. How immersive an experience can a VR game offer if the player character's movement is limited to teleporting from one spot to another? Does current-generation hardware offer sufficient fidelity when it comes to interacting with the game world? Should we be concerned about the accessibility of VR, particularly as the technology begins to be used more widely in education?
These are some of the questions we aim to tackle here.
---
Speakers:
Jon King (Sony, London Studio):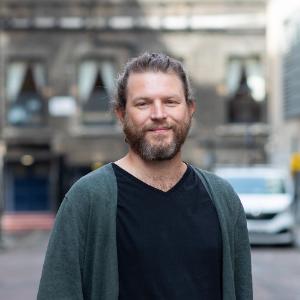 Jon King is a Senior Designer from PlayStation London Studio, and specialises in narrative and player experience. Over a 15-year-career, he has designed for mobile, PC, Console and now Virtual Reality. Jon played a key role in delivering Sony's ground-breaking launch title for the PSVR headset, VR Worlds. Most recently, he was a Senior Narrative Designer on the critically acclaimed action-narrative VR game, Blood and Truth. Working closely with both animation and story development teams, he helped create interactive drama sequences and integrate them with gameplay. Over his career, Jon has also worked in technical, level and game design roles at companies including Lionhead and Kuju.
Rhoda Ellis (PhD Candidate, DJCAD, University of Dundee):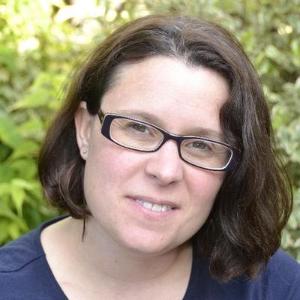 Rhoda is a sculptor and creative producer. Her practice spans both the material and immaterial with a focus on the human at the heart of this interface. In her practice-based research, she combines a background in Neuroscience with Phenomenological Aesthetics when designing, and making, virtual and mixed-reality installations.
Contact: contact@rhodaellis.com
Website: http://www.rhodaellis.com
Chris McLaughlin (Moon Mode):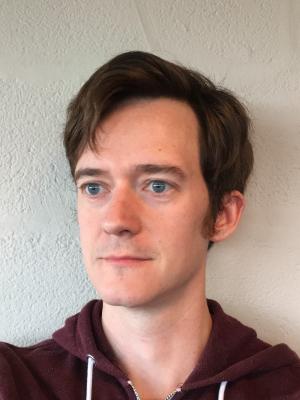 Chris McLaughlin is the Tech Director of Moon Mode, a VR studio based across Scotland and Sweden. He's been working in the games industry in the UK and Japan for twelve years, VR for five years, and has created three award winning VR games during that time.
Mal Abbas (Biome Collective):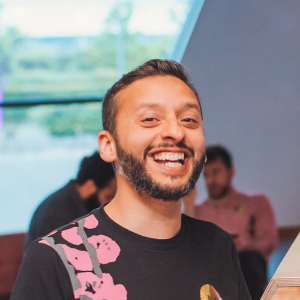 Malath Abbas is a game designer, artist and producer working on experimental and meaningful games. He is a founding member of Biome Collective, Scotland's first game collective and co-working space in order to support a community of sustainable independent game makers, and to foster cross sector collaboration.
Learn more about Malath's work at: http://www.malathabbas.com/
Moderator:
Matthew Barr (University of Glasgow):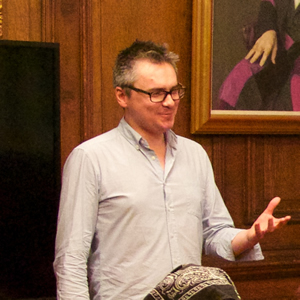 Dr Matthew Barr is a lecturer at the University of Glasgow, where he convened the University's first Game Studies course and founded the international student game studies journal, Press Start. He is currently based in the Centre for Computing Science Education, where he leads the Graduate Apprenticeship in Software Engineering programme and is co-director of the University's Games and Gaming Lab. His new book, Graduate Skills and Game-Based Learning, examines the use of video games in higher education. Matt currently serves as Vice Chair of British DiGRA (the Digital Games Research Association) and as a Director and Trustee for the Scottish Game Developers Association. He also sits on the BAFTA Scotland Committee.
Contact: Matthew.Barr@glasgow.ac.uk
Motivations
The network includes researchers and practitioners from a range of backgrounds including (but not limited to):
Archaeology
Game design
Heritage
Architecture
Media Art
Computer Science
Theatre
Sculpture
Art history
Through a series of panel discussions and workshops we will ask:
What are the implications of carrying out work that is fundamentally about material things using technologies and media that incorporate the immaterial in new and significant ways?
What are the genuine affordances of immersive media for research and practice?
How might immersive technologies transform research practice in the next decade?
How can research applications of immersive media inform the development of immersive media in other sectors such as the games industry and media art?
This project brings together groups of speakers from across academia, the public sector and industry to engage with these questions through a series of panel discussions.
Goals
Building a community of practice around the production of innovative and experimental immersive media, bringing together Scottish researchers and creative businesses at the leading edge of innovative immersive media production.
Creating opportunities for collaboration, knowledge transfer, and the development of partnerships that will enable new projects.
Highlighting current work and opportunities in creative, research driven use of VR, AR, XR and Immersives.