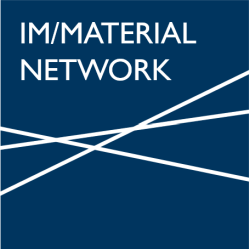 im/material: Virtual encounters with material Worlds
Mixed Reality technology and media sit at the intersection of material and immaterial worlds. As 'virtual realities' become increasingly integral to practice across a range of creative, design and academic disciplines this network will explore the impact of these new media on the way we work.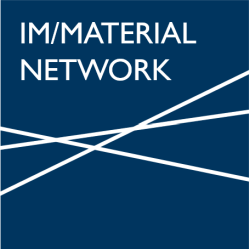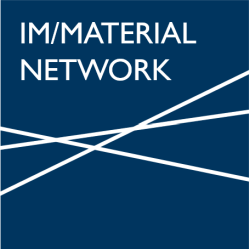 IM/MATERIAL EVENT #4: DESIGN PRACTICE, IMMERSIVE EXPERIENCES, AND MAKING FUTURE PLACES
When: 5 November 2019, 17:00-20:00
Where: The Atrium, Alison House, University of Edinburgh
Show your interest by signing up on eventbrite: https://www.eventbrite.co.uk/e/design-practice-immersive-experiences-and-making-future-places-tickets-75186640265
This event explores how VR, AR, and other immersives are affecting, or could in the future affect, design practices in architecture and planning, and in how we approach designing experiences of built environments. What are the substantive differences between the traditional, current and emerging practices in how they approach cueing behaviour and understanding how people respond to built structures and places? What might the practical, social and ethical implications of these shifts in design practice be? Do immersive technologies encourage or constrain creativity in design practice? How will we design and create future places? This event will explore these themes through a series of lightning presentations, a panel discussion, and opportunities to engage with demos.
This event is jointly supported by the im/material network (University of Glasgow) and Creative Informatics (University of Edinburgh).
---
Speakers:
Richard researches and teaches in information technology in practice, computer-aided design in architecture, the philosophy of information technology, social media, digital media, and design theory. He inaugurated the MSc in Design and Digital Media, in which he also teaches. Richard is Programme Director of the MSc by Research in Digital Media and Culture.
Pooja Katara:
Pooja is a graduate of Mackintosh School of Architecture and founder of UK SENSEcity. SENSEcity is Glasgow's first free travel guide book that comes alive in Augmented Reality. Her interests lie in socially engaging urban projects.
Rachel Cruise (University of Loughborough)
Rachel's research and teaching are cross disciplinary between Architecture and Structural Engineering. She focuses on both technical research into the importance of design and manufacturing processes for structural performance and a critical understanding of different ways of modelling material behaviour and making processes in the widest possible sense. She is interested in how the material world is perceived across construction professions and how this influences the way they design and construct our built environment.
Jimmy Loizeau (Goldsmiths, University of London)

Jimmy Loizeau's projects are intended to exist on, or just inside the peripheries of possibility. These new systems, schemes or products provide an altered view on how we might interact with infrastructural systems or technologies for better or for worse exploring design possibilities through inclusive speculation. The Illegal Town Plan (2013-) looks at inclusive structures and strategies for local engagement in large scale town planning schemes.
Motivations
The network includes researchers and practitioners from a range of backgrounds including (but not limited to):
Archaeology
Game design
Heritage
Architecture
Media Art
Computer Science
Theatre
Sculpture
Art history
Through a series of panel discussions and workshops we will ask:
What are the implications of carrying out work that is fundamentally about material things using technologies and media that incorporate the immaterial in new and significant ways?
What are the genuine affordances of immersive media for research and practice?
How might immersive technologies transform research practice in the next decade?
How can research applications of immersive media inform the development of immersive media in other sectors such as the games industry and media art?
This project brings together groups of speakers from across academia, the public sector and industry to engage with these questions through a series of panel discussions.
Goals
Building a community of practice around the production of innovative and experimental immersive media, bringing together Scottish researchers and creative businesses at the leading edge of innovative immersive media production.
Creating opportunities for collaboration, knowledge transfer, and the development of partnerships that will enable new projects.
Highlighting current work and opportunities in creative, research driven use of VR, AR, XR and Immersives.