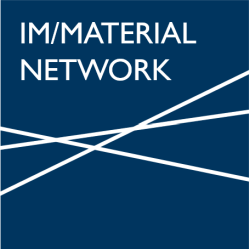 im/material: Virtual encounters with material Worlds
Mixed Reality technology and media sit at the intersection of material and immaterial worlds. As 'virtual realities' become increasingly integral to practice across a range of creative, design and academic disciplines this network will explore the impact of these new media on the way we work.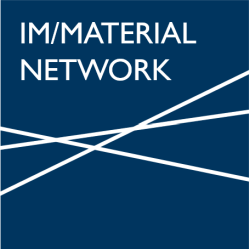 Motivations
The network includes researchers and practitioners from a range of backgrounds including (but not limited to):
Archaeology
Game design
Heritage
Architecture
Media Art
Computer Science
Theatre
Sculpture
Art history
Through a series of panel discussions and workshops we will ask:
What are the implications of carrying out work that is fundamentally about material things using technologies and media that incorporate the immaterial in new and significant ways?
What are the genuine affordances of immersive media for research and practice?
How might immersive technologies transform research practice in the next decade?
How can research applications of immersive media inform the development of immersive media in other sectors such as the games industry and media art?
This project brings together groups of speakers from across academia, the public sector and industry to engage with these questions through a series of panel discussions.
Goals
Building a community of practice around the production of innovative and experimental immersive media, bringing together Scottish researchers and creative businesses at the leading edge of innovative immersive media production.
Creating opportunities for collaboration, knowledge transfer, and the development of partnerships that will enable new projects.
Highlighting current work and opportunities in creative, research driven use of VR, AR, XR and Immersives.