Our Postgraduate Taught Students
‌Postgraduate Taught: MSc / PGDip / PGCert End of Life Studies (Online Distance Learning) on FutureLearn
Explore death, dying, and bereavement issues across cultures and geographies. This degree course offers a new critical perspective on the major issues surrounding the policy, practice and ethics of end of life and palliative care.
The programme is extremely well fitted to the needs of people already engaged in some way in matters relating to death, dying, bereavement, palliative care, and end of life care – as well as those who seek to move into these fields. We envisage a rich online learning community on the degree, made up not only of practitioners, but also social activists, those working in artistic and cultural media, as well as people pursuing their own personal development on a matter of pressing human interest.
Try a free taster course: enrol on End of Life Care: Challenges and Innovation to get an introduction to the subject and studying with the University of Glasgow.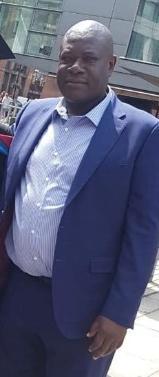 George O Ochola
George has been a licensed Anglican/Church of England Priest since 1988. Over the last 21 years he has worked within health and social care. George did not begin his more specialised work within this field however, until 2010 where he joined the Trust Chaplaincy Team at West Herts Hospital, Watford. He currently works at Kings College Hospital London, Denmark Hill, as a senior member of the Chaplaincy team.
Outside of his work, George has been an active member of his local parish, assisting as a priest at St Michaels and All Angels Church, Watford, since 2007.
Throughout his career, George has worked closely within palliative and end of life care, offering spiritual and religious support to patients and their families. George has always had an interest in palliative and end of life care and now wants to develop his own practices through his studies on this course.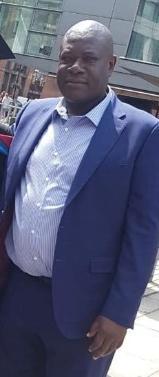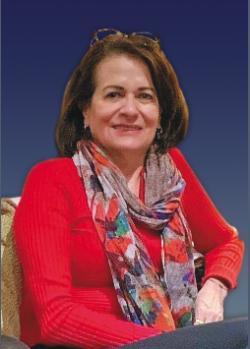 Gina Tarditi
I was born in Mexico City. I studied psychology and completed two Masters degrees in counseling and in human development. In 1993 I began to work with people with chronic diseases, especially cancer.
In 2007, the American Cancer Society awarded me with a scholarship to implement the first navigation program in Mexico at the National Cancer Institute. Then, I moved within the Institute, first to the palliative care department and then, in 2010, to the support center where I have implemented bereavement programs for patient´s families and health care professionals.
I have written four books, published in Spanish:
Las emociones y el cáncer. Mitos y realidades, 2013. México: Ed. Océano
El duelo. Cómo integrar la pérdida en nuestra biografía, 2014. México: Ed. Fontamara
Cuidados paliativos. Medicina que apuesta por la calidad de vida, 2016. México: Ed. Fontamara
El duelo en medio de la pandemia, 2020. California: Ed. Ibukku
I am member of the advisory board of Reforma, a national newspaper in Mexico.
I consider learning as an endless process and I am grateful to have had the opportunity to learn from other cultures.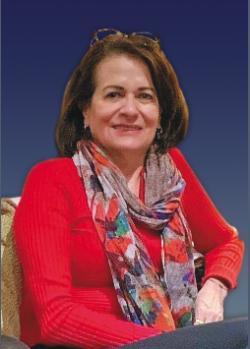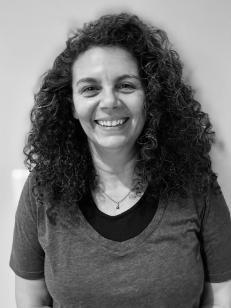 Jennifer Rigal
In the spring of 2020, I trained as an End of Life Doula. The program was delivered by an amazing instructor who shared her knowledge and experience of life, dying, and death with compassion, warmth, and conviction. Through the End of Life Doula Association of Canada I was introduced to Dr. Marian Krawczyk which led to my enrollment in the program here at the University of Glasgow.
Having spent most of my career as a technical recruiter (in the UK and Canada) I see this as a continuation of my guiding principle of treating and supporting people with dignity, compassion, and respect at all of life's stages.
During my training I first heard the phrase "Death Positive Culture'. I realized widespread education and easily assessable information was needed to change the dialogue. I wanted to become a part of this important work: as an individual, as an agent for change, and to be of service to our greater community.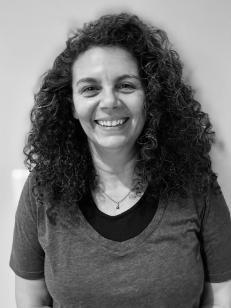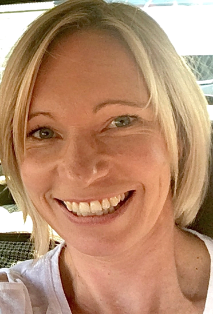 Katie Conduit
Hi, my name is Katie Conduit. I live in a small village in East Yorkshire, England. I am currently working as a Macmillan Palliative Care Nurse Specialist and team leader at Scarborough General Hospital.
I grew up just a few miles away from where I live now and at the age of 25 I decided to apply to do my nurse training. I was accepted at the Univeristy of Leeds and spent 3 years there doing my training placements at the LGI and St James hospitals as well as the many other smaller hospitals in Leeds. This gave me a great opportunity to gain experience in large world renown teaching hospitals.
On qualifying in 2003 I wanted to move back closer to home and my first job was a a staff nurse on a acute eldery medical ward at York District Hospital. I spent 18 months there before being success in getting a job on a palliative care ward which was where my passion lay. I then gained a Band 6 role in the community as part of the rapid response team.
Since 2013 I have been in my current role which I adore. I manage a team of 5 people as well as holding my own caseload. We see patients with maligant and non maligant disease and no 2 days are ever the same.
I am incredibly passionate about palliative care and am constanly striving with my team to be able to deliever the best palliative and end of life possible within the hospital. I applied for this course so I can enhance my practice and to help me empower and enthuse others to deliver exceptional palliative care.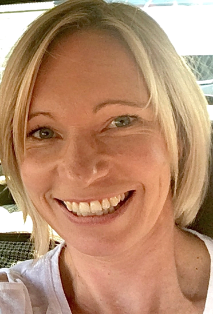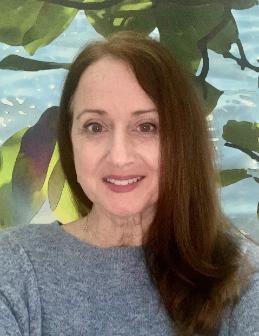 Kelly Oberle
My name is Kelly Oberle. I am from Vancouver, Canada. I am a Chartered Professional Accountant (CPA), an End of Life Doula, a certified Yoga Instructor and the mother of three amazing adult daughters.
Over the past 30 years, I have worked as a CPA, travelled to over 20 countries, served as a Girl Guide leader and administrator, held numerous volunteer positions, including board positions with various Arts organizations, and volunteered multiple times at a Children's Village in Guatemala and an education centre in Rabat, Morocco. My current passions are yoga, with a particular interest in Grief Yoga and end of life yoga, and volunteering at my local hospice.
My interest in End of Life Care began in 2007 when my sister was dying of breast cancer. This was my first exposure to the concept of facilitating a "good death" through palliative and End of Life Care. I was personally involved with helping her with legacy work and I witnessed all of the palliative support she received from nurses, social workers, music therapists and spiritual workers. This experience inspired me and caused me to reflect on how I could have better supported my sister and our family.
I am so excited to be on this End of Life Studies journey and hope to make a difference to my family and my community.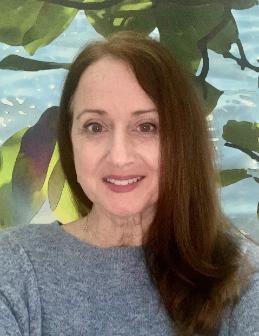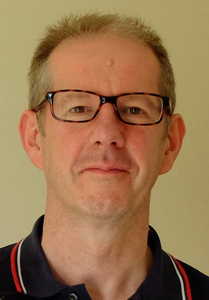 Michael Hannah
I'm 61, live in Dundee, Scotland, and for two years have worked as a funeral celebrant.
Born in Scotland, I moved south following graduation, and lived for many years in London. I also spent two years in Spain teaching English.
I have had a varied career that, apart from the English teaching, has included scientific editing, tourist information, IT, and working for five years at Dundee University in clinical trials data management, before retraining as a celebrant.
About twelve years ago I returned to Scotland when my sister was facing a difficult time with the end stages of cancer. In the last few years I have been involved in the care of my parents (including final palliative care of my father). I also experienced five years exercising Power of Attorney for a cousin with dementia.
I am single and enjoy travel, good food, art, reading and creative writing, especially poetry.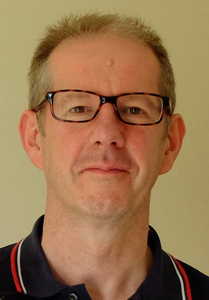 Norma Reather
I was born and raised in Canada. I have a BSW and a BA in Gerontology (& Minor in Sociology) from Minnesota State University Moorhead. I have been working as a Social Worker since 2003 and in Seniors Mental Health since 2007. I have worked as a Social Worker in the USA, the UK and Canada and am now looking for that next step in my education.
I believe that End of Life and support towards it is as important as any other facet of life, we just need open minds for the discussion to happen. I trained in October 2020 as a Death Doula and this encouraged me to look further into End-of-Life Studies. I am looking forward to being part of the MSc through University of Glasgow and learning so much more in this field.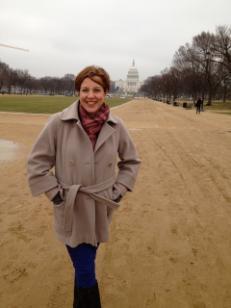 Sarah Farr
I am Sarah Farr, and I am from the UK but have spent the last twenty years of my life in Toronto, Canada. My working life started in the field of public relations and event management. After the death of my father, I became very interested in end-of-life and trained as a Soul Midwife in the UK in 2015. In 2016, I joined Hospice Toronto and became an in-home volunteer and co-facilitated bereavement groups.
In 2017, I also joined the Kensington Hospice volunteer team as a resident and family care provider. With my wonderful chocolate Labrador "Holly" we are members of the St. John's Ambulance Ontario Therapy Dog Team where we visit patients at end-of-life in numerous establishments. I am a Reiki practitioner and I sit on the Board for the Cedarhurst Dementia Care home in Toronto. I now run a private practice in end-of-life care with my business partner, Ruth Mackay call Wishstone; www.wishstone.ca
I very much look forward to meeting everyone.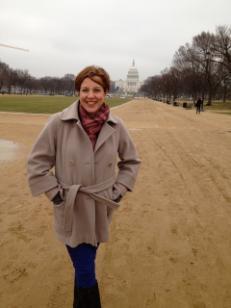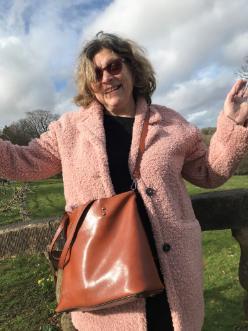 Snezana Floyer
I am Snezana Floyer (Snezzy). I am on the 'End of Life Studies' course because I am very interested in this subject. I have worked as a secondary school teacher, hypnotherapist and am now both a soul midwife and the mentor for new soul midwives in Devon and Cornwall.
I have always loved helping others. My life has centred around caring for others of all ages, in different capacities, plus I am lucky to be a mother to four lively individuals and grandmother to four wonderful grandchildren.
The ageing population has always interested me, and I find the elderly particularly interesting to talk to and work with, maybe because I never met my grandparents as they died young. They have a wonderful array of narratives to share. I also feel that they need to be well provided for and deserve the best of care. They are often not looked after sufficiently well, and their needs need to be voiced, being met in the right ways for them.
I am delighted to have the opportunity to meet similarly minded people on this course and welcome any discussions that we may have.