Acute HCV
World Health Organisation targets and the Acute HCV UK Study
The World Health Organisation has committed to eliminating hepatitis C as a public health threat. One element of this commitment is to reduce the global incidence of hepatitis C infection by 90% by 2030. While there are very effective treatments for people who have been diagnosed, there is no vaccine to prevent infection (and thereby reduce incidence) in those at high risk.
As part of the pathway towards designing an effective vaccine it is important to answer the following questions:
which parts of the virus (epitopes) induce a protective response?
which parts of the immune response drive spontaneous clearance?
which arms of the immune system are important in controlling infection?
The Acute HCV UK study is designed to provide answers to these questions by analysing the components of the protective immune response in people who have recently been infected with the hepatitis C virus.
It is unusual to diagnose infection soon after it is acquired, as most people do not exhibit symptoms until many years later, by which time they may already have cirrhosis or primary liver cancer. More than 200 patients from Glasgow and London have now been recruited to the study following enhanced sentinel surveillance. Of these, around one in five spontaneously clear the infection in the presence of a protective immune response and do not require treatment.

Research partner - Gartnavel General Hospital, Glasgow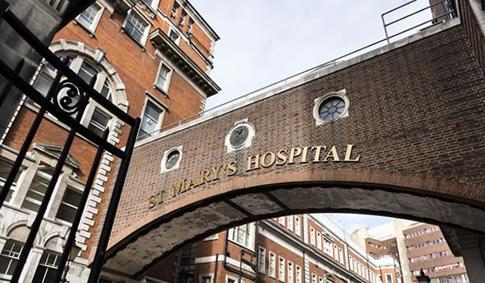 Research partner - St Mary's Hospital, London
A number of papers have been published involving CVR staff (mostly in collaboration with research partners) as a result of this study which is funded by Wellcome. Publication of the initial B and T cell immunological analysis detailing the components of protective immunity found during early hepatitis C infection is expected during 2020.
Papers published to date with CVR involvement are listed below in order of publication (titles are hyperlinked).