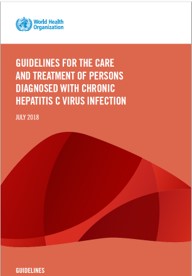 Hepatitis C overview
As a result of massive strides taken in recent years in the development and roll-out of direct acting antiviral treatments for hepatitis C it has become possible to plan the elimination of hepatitis C virus (HCV) worldwide. Numerous clinical trials have been published showing >95% effective cure in the majority of patients treated with these new therapies.
In response to this (and a similar situation with hepatitis B) The World Health Organisation (WHO) has developed guidance for the global elimination of the hepatitis B and C viruses by 2030; all WHO member states are signed up to this objective. Prof. Thomson is a member of the WHO hepatitis C screening, diagnosis and treatment guidelines committee.
The CVR is further contributing to the elimination plan by investigating the components of a protective immune response during early (acute) hepatitis C infection, this work will assist in:
the development of vaccine candidates
investigating the response to treatment in sub-Saharan Africa
monitoring drug resistance in the UK
HCV Research UK is a consortium that was established in 2011 following an award from the Medical Research Foundation. The main purpose of HCV Research UK has been to promote research into hepatitis C virus infection by creating a national cohort and collect both clinical data and blood samples from those living with the virus.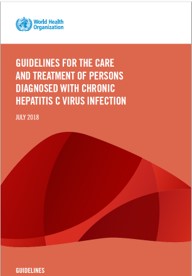 Follow the links below to find out more about our work to counter the hepatitis C virus.