New Research Sheds Light on neutralisation and virulence of new SARS-CoV-2 variants
Published: 9 November 2023
Two new publications offer important information about the virulence and antibody neutralisation of Omicron variants, and the disease severity caused by different Omicron sublineages.
Variants of SARS-CoV-2, the virus that causes COVID-19, have evolved into many different sublineages over the past year. Each new version poses a potential threat, as mutations in the viral spike protein help the virus evade existing immune defenses conferred by vaccination or previous infection. Understanding how protective current vaccine-induced immunity is against new variants, and whether emerging versions are intrinsically poised to cause more or less severe disease, is critical for public health planning.
Researchers at the MRC-University of Glasgow Centre for Virus Research developed methods to quantify the virulence of Omicron subvariants in hamsters, a useful animal model for SARS-CoV-2 infection. Using advanced digital pathology techniques, the research team measured immune cell infiltration and lung damage in the animals after infection with several variants.
The results, published in PLOS Pathogens, confirmed that a variant which has recently emerged, EG.5.1 has virulence comparable to other Omicron sub-lineages such as BA.2.75. The original Omicron strain BA.1, causes less lung pathology and is less virulent than pre-Omicron variants such as Delta. However newer variants, such as BA.2.75 and EG.5.1, appeared more virulent than BA.1, though not as severe as Delta. The implications of this are that while immune evasion remains the major driver of new variant emergence, new subvariants could potentially regain disease-causing ability compared to BA.1. The pipeline developed by researchers can provide data to assess new emerging variants and their potential to cause disease as part of a rapid response.
The same team have conducted these experiments with emergent sub-lineage BA.2.86 and unpublished data shows that the variant seems to be intrinsically less virulent than BA.2.75 and EG.5.1, and has comparible virulence to the original Omicron strain. Hence, data on cross-protective immunity is essential to indicate whether the current vaccines will be effective against this strain.
In a separate study, the Preparedness team from the MRC-University of Glasgow Centre for Virus Research publish a Correspondence in The Lancet which offers encouraging evidence that existing vaccinations, and the antibodies they induce, provide a defense against emerging variants. It also reinforces the need for adapted boosters to broaden protection, especially for vulnerable groups.
The team tested blood samples from 36 vaccinated people to measure antibody levels and how well antibodies neutralize Omicron subvariants, including BA.1, BA.2.86, BQ.1.1, XBB.1.5, and XBB.1.16. The study volunteers had received two doses of original vaccines in early 2021, a monovalent booster dose in late 2021, and a second booster with a bivalent Omicron-containing vaccine in 2022.
The results showed that while antibody recognition of successive variants reduced over time, immunity was enhanced by the second booster vaccine and persisted over the following year. Although neutralizing activity was lowest against newer variants such as XBB.1.5 and BA.2.86, the combination of the bivalent booster and subsequent natural exposure (hybrid immunity), enhanced neutralization of the most recent Omicron-derived variants. Given current vaccines are based on XBB.1.5, these findings suggest that the current approach to vaccination should induce cross-protection against variants such as BA.2.86.
Together, these studies demonstrate the importance of continuously tracking both neutralization resistance, virulence and disease severity as SARS-CoV-2 evolves. They also highlight the need for updated vaccines to provide broad protection against new variants. Continued research on Omicron will be essential to stay ahead of the virus.
---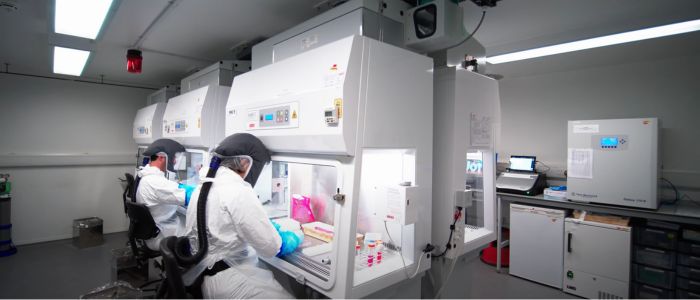 First published: 9 November 2023