Caroline Wright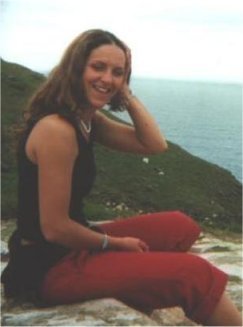 Contact details:

I am registered for my PhD in Glasgow, but most of my time is currently spent at the Institute of Animal Health, Pirbright.
E-mail address: caroline.wright@bbsrc.ac.uk
Academic History
2008: Commenced PhD - "Dissecting the molecular basis of foot-and-mouth disease virus evolution", supervised by Dan Haydon and Don King
2005-2006: MSc - "Aquatic Resource Management", Kings College London
1999-2002: BSc - "Marine Biology with Ocean Science", University of Plymouth
Previous Research Projects
Circadian rhythm in juvenile cuttlefish (Sepia officianalis) and the effect on diel vertical migration under constant light/dark conditions (BSc Honours project supervised by Professor Roddy Williamson)
Characterisation of Actinomycetes found within sites of mass fish mortalities in freshwater: A 16s rRNA gene analysis (MSc project supervised by Dr David Johnston)
Molecular evolution of foot-and-mouth disease virus
By investigating viral population dynamics within single infected hosts, my PhD aims to dissect key events underpining the evolution of foot-and-mouth disease (FMD) virus.
Previous projects undertaken by investigators at the Institute for Aniaml Health (IAH), Pirbright, in collaboration with the Division of Ecology and Evolutionary Biology at the University of Glasgow, have demonstrated the effective use of full-genome consensus sequence information for fine-scale epidemiological investigations. For example, analyses of such sequence data obtained from affected premises during the 2007 FMD outbreaks in Surrey, revealed a chain of transmission events, and for the first time predicted undisclosed infected premises prior to their discovery by serological surveillance.
In collaboration with Professor Haydon, work has begun on constructing a maximum liklihood model that combines epidemiological information (lesion age and predicted timing of infection on a farm) with genetic sequence data, producing likely transmission trees more robust than using molecular data alone.
However, although full-genome sequence information provides greater resolution than that generated by the more conventional VP1 gene sequencing, the current model has several limitations due to a lack of empirical data to accurately define key evolutionary parameters, such as those that exist within single infected hosts. During my PhD, I will study FMD virus populations present in clinical samples collected from infected animals. Subsequent full-genome sequence information will be used to refine models that describe the transmission of FMD virus during an outbreak. Data from this project will also enhance our understanding of the role of quasi-species theory in the evolution and molecular epidemiology of FMD virus.
Publications
Ryan, E., Wright, C., Gloster, J., (in press). Measurement of airborne foot-and-mouth disease virus: Preliminary evaluation of two portable air sampling devices. Veterinary Journal,
doi: 10.1016/j.tvjl.2007.10.008
Gloster, J., Ryan, E., Wright, C., Doel, C, Parida, S., Cox, S., Barnett, P., Schley, D., Gubbins, S., Paton, D. (in press). Foot-and-mouth disease: How much airborne virus do animals exhale? Veterinary Journal, doi:10.1016/j.tvjl.2008.08.003

To be submitted to the Veterinary Journal:
Wright, C., Gloster, J., Ryan, E., Mazelet, L., Paton, D. Human nasal FMDV carriage after exposure to infected animals (final draft).
Above "Human nasal FMDV carriage" study also to be presented as a poster at the 2008 EuFMD conference in Erice, Sicily.