About the network
Vector-borne diseases have devastating impact on human health (including malaria, dengue and Zika) and food security in many developing countries, and in the absence of effective vaccines for most of these diseases, novel control tools are much needed.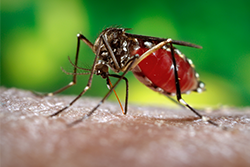 This network focuses on two highly promising novel approaches: the use of genetic modification and of heritable endosymbionts, with the aim of suppressing vector populations or blocking their transmission of pathogens. They are highly targeted, species specific strategies, which in some cases may only require a short intervention phase rather than repeated applications, thus providing major advantages in terms of environmental impact and cost effectiveness. Some, for example Wolbachia symbionts, are already starting to be deployed in a number of countries.
The Network will draw together individuals from a broad range of scientific disciplines engaged in developing and deploying these approaches to foster knowledge exchange, methodological and technological sharing, and stimulate innovative collaborative research projects that will lay the foundation for new approaches or more effective implementation.
Importantly, given the potential impact of these approaches in developing countries, this Network will help to consolidate and expand the links between leading UK scientists and excellent researchers based in disease-endemic countries.
Key Themes to be explored include:
Vector-pathogen interactions
Genetic modification technologies
Gene drive systems
Sterility systems
Symbionts and transmission blocking
Population biology and modelling
Vector behaviour
Field trials and impacts
The Network co-Directors and Management Board will oversee the Network and evaluate applications for pump-priming research awards for novel projects from members, along with short training and technology exchange visits between members' groups.
Network Executive Committee / Support Team
Network Director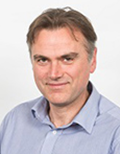 Network Co-Director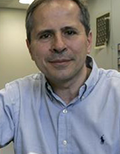 Network Manager
Network Management Board Representative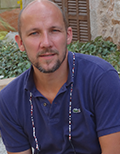 Network Communication and Admin Support Officer
‌
‌
Network Executive Committee

Prof Steve Sinkins
Network Director
(University of Glasgow)


Professor Andrea Crisanti
Network Co-Director
(Imperial College London)


Michelle Connolly
Network Manager
(University of Glasgow)


Dr Tony Nolan
Network Management Board Representative
(Liverpool School of Tropical Medicine)