What our students say
What our students say
Rhiannon Davies, UK (2016-17)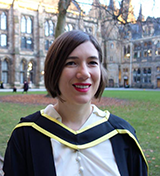 'After several years spent working in travel and lifestyle journalism, I decided to return to education to redirect my career towards news and current affairs. I chose the Media, Communications & International Journalism programme because it offered the right balance of academic and practical study – I couldn't find any comparable degrees elsewhere. I was also particularly attracted to it because it was run by the Glasgow Media Group, renowned for their research into media bias. I really enjoyed every aspect of it. The subjects covered have been topical, relevant and varied; really looking into the role of the media in society and what it means to be a journalist. There has been a good range of guest lecturers with valuable vocational advice, and I have learnt new skills in video production that have already come in useful in securing communications jobs. I feel that the practical work, academic research methods, and critical theory this course contains have given me the boost I was searching for to refocus my journalism career.'
Jonathan Peters, UK (2017-18)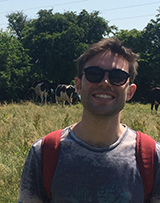 'I chose the University of Glasgow as the university has a great reputation, and it's well deserved. There can't be many programmes quite like this one in Glasgow. An equal mix of practical skills and sociological theory, it is as interesting to study as it sounds! I studied law and French language at undergraduate level, which narrowed my career preferences to 'anything but law'. I worked with a trade union before starting in the constituency office of my local MP, right before an unexpected general election. My boss was a journalist, so he taught me how to speak to the local media and write press releases. After the energy of an election campaign, and the experience of speaking to the press, I started a blog and contacted a local news organisation, who brought me in for training. It was around this time that I was accepted into this postgraduate course. Looking back, I can see there was some good timing and luck, and this gave me the confidence to really engage with the programme at Glasgow and get the most out of it.
The mixture of practical training and sociology is really unique. I think it gives you a self-critical perspective, so in your journalism you can ask not only how, but why. It's true that a lot of journalists have this perspective already, but in my experience some of those that are self-critical ask questions of their profession which have a long history. In this course you get to study that history, with teachers and experts from both sociology and practical backgrounds. I can honestly say the teachers on this course are excellent, without exception. I know many of my colleagues feel the same. Some students from different degrees opted in to our programme's core classes for a semester. You would be surprised how many times they said they wished they had chosen our programme, because they could see that we were taught to engage with the literature and apply our knowledge practically in other modules. I can't think of many courses that let you do that.
I would recommend the University and the degree. The University has a great reputation, it's a fun and exciting place to learn with excellent staff. This programme is unique, it gives you skills and knowledge which you can use as a journalist. Personally, this has really helped to build my confidence to take opportunities I never would have before. The University has some excellent, student-run media organisations in which you can easily get involved. Whether you like writing, filming, radio broadcast or photography, there is a group of like-minded, resourceful students that you can work with and learn from.'
Noor Abdel-Razik, Scotland (2017-18)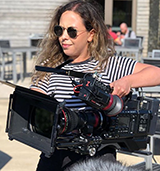 'Having studied Film & Television Studies and Politics at the University of Glasgow, I chose the MSc Media, Communications & International Journalism programme because it combined practical and written elements. This allowed me to hone my writing skills as well as develop my camera and editing skills. The small size of classes was also appealing as I felt I would get to know my classmates and lecturers in a more personal capacity. The programme also offered a number of guest lecturers who were a welcome addition to the course. Glasgow is home to the largest media sector in Scotland and it made sense for me to study here. It's also a place that I've come to call home. In my opinion it's got the best food, bars, parks, and people.
The best part about my programme was how well rounded it was. I was able to take additional courses from Political Communication and Public & Urban Policy which made my learning more varied and interesting. My creativity was encouraged and I was able to make various journalistic pieces which I could add to my portfolio. It was distinctive compared to other journalistic programmes in Glasgow in that it had more academic, written elements. The courses offer you the chance to critique the sociological side of journalism which I felt set me apart from others when applying for jobs. I would recommend this programme for people who are thinking about a career in broadcast journalism as well as those that are still unsure of the path they want to pursue. I originally went in with no intention of becoming a journalist, now I have a job waiting for me as a researcher with BBC News Scotland. The lecturers are supportive and will push you to work hard. You'll gain a lot of new technical skills which will help set you apart, and hopefully, like me, you'll meet classmates who you'll want to keep in touch with once the course is over.
Since beginning my degree my CV has been bursting with new experiences. I pursued these options on my own but the programme gave me the confidence to do so. I've worked on Channel 4's 'Location, Location, Location', and was told by the production coordinator that she chose me from a pile of CV's because I had journalism on my CV. If there is one thing I recommend you do alongside this programme is join the Glasgow University Student Television Society (GUST). It gave me a head start on my camera, sound and editing skills, so when it came to the group film project, I felt confident. I became the news producer in my second semester and this pushed me to create my own content. Ideas are key in television and news, so bouncing them off such a supportive group of people was invaluable. Join GUST and you won't regret it. Your degree might get you an interview, but your extra-curricular activities will win you the job.'