University of Glasgow honorary degree for Outlander author
Dr Diana Gabaldon, the author of the Outlander novels, today received an honorary doctorate at the University of Glasgow.
Dr Gabaldon, who has a science PhD, today received a Doctorate of Letters from the University of Glasgow for services to Literature.
As of January 2022, Diana's Outlander books are published in 38 languages and sold in 114 countries.
The adventure began in 1991 with the classic Outlander and has continued through eight more internationally bestselling novels in the series so far. These books feature the story of Claire Beauchamp, Randall Fraser and Jamie Fraser, and include elements of time travel and lots of real Scottish and American history.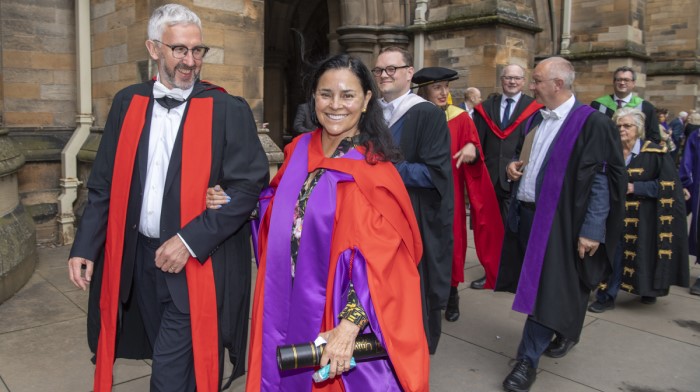 ---
For more information contact The University of Glasgow Communications Team on media@glasgow.ac.uk
Learn more about Diana Gabaldon here - http://www.dianagabaldon.com/
First published: 28 June 2022