Students' stellar ambitions could be rewarded in satellite competition
A multidisciplinary team of University of Glasgow students are gearing up for the final stage of a major national satellite design competition.

The GU Orbit team is one of five finalists from across the UK being considered to share in £600,000 in funding offered by the UK Government's LaunchUK Nanosat Design Competition, which aims to support space-based climate change solutions.

The team's design, called OirthirSAT, is a nanosatellite capable of closely monitoring shorelines and coastal vegetation from orbit using images taken in the visible and near-infrared portions of the spectrum.

Those images, aggregated over time and processed onboard the nanosatellite, could help scientists and policymakers to track, quantify and mitigate the effects of climate change on coastal regions.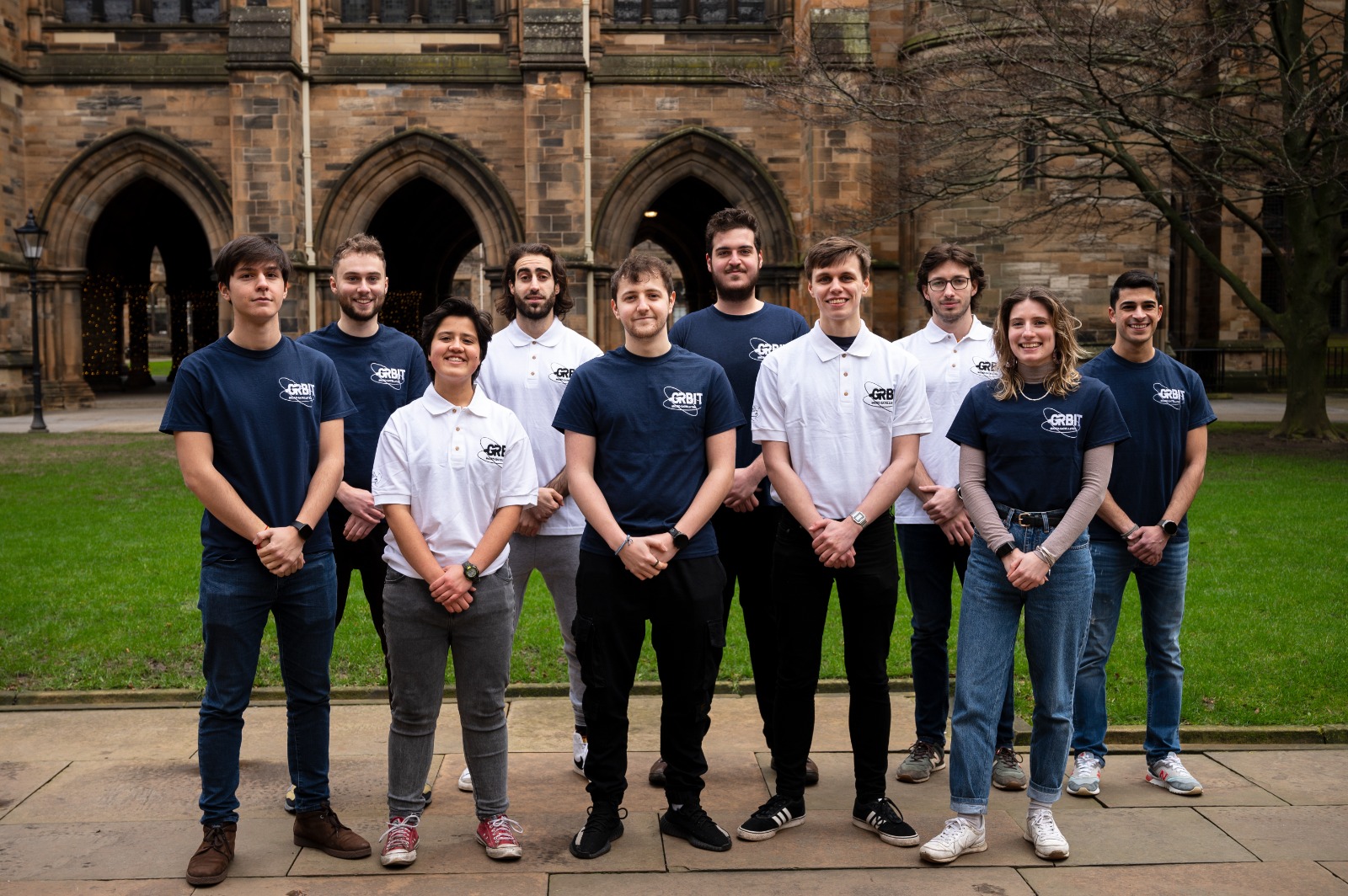 Since February, when the 10-person team were selected as finalists from an initial pool of 43 applicants, they have been working to refine their design proposal through a two-phase consultation process.

In March, they met with representatives from the UK Space Agency, who provided constructive feedback on their design and provided RIDs or Review Item Discrepancies for the team to implement for future design gates.

In April, the team submitted the document package for the preliminary design review milestone. This outlined the design of the OirthirSAT nanosatellite, along with system-level budgets, concept of operations and engineering and project management plans demonstrating how the team would deliver the final product.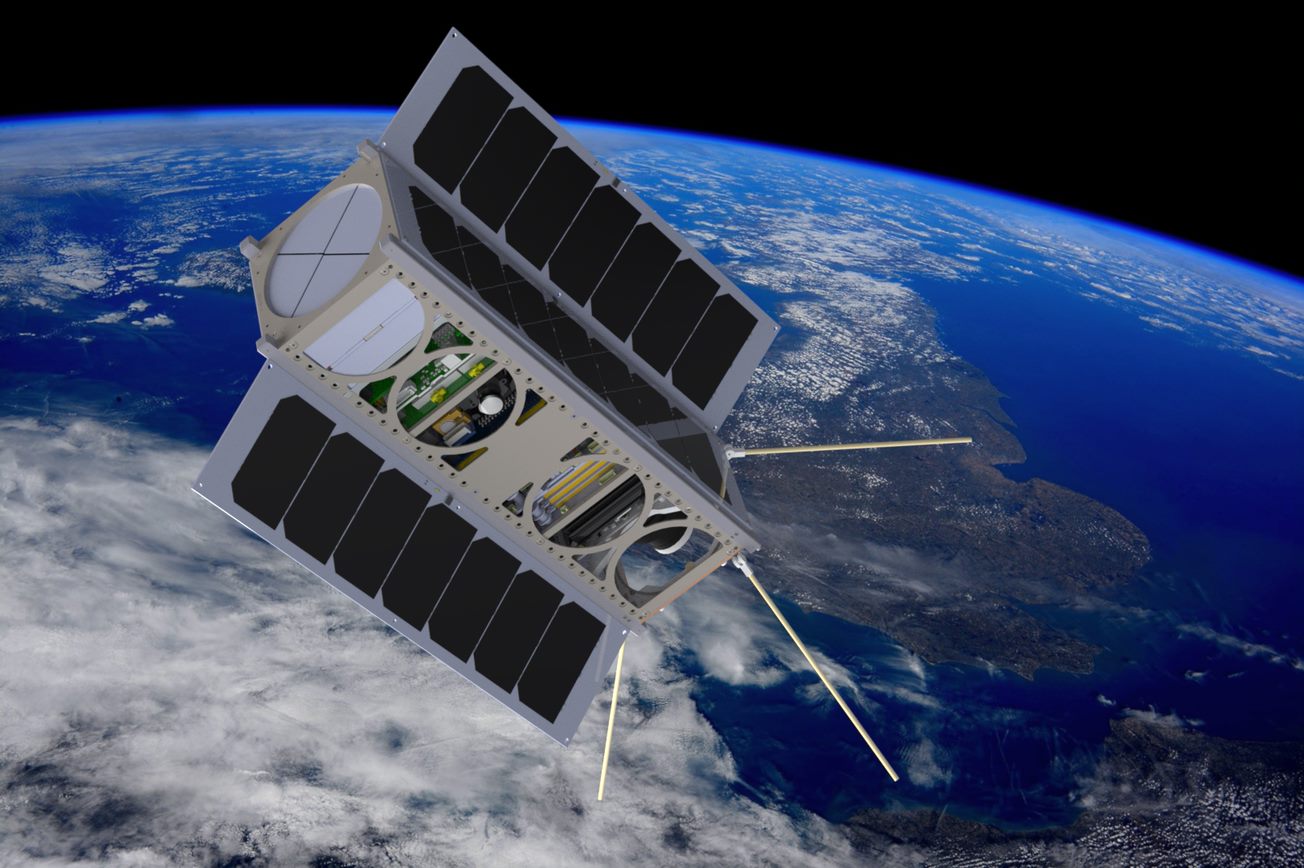 The final design for OirthirSAT is now with the competition's judges for final consideration ahead of the announcement of the winning entries, which is expected in mid-May.

If OirthirSAT is selected for funding, the team's design will be turned into a functioning satellite which could be launched from a UK spaceport as soon as next year.

Joe Gibbs, one of the student leads of the OirthirSAT team, said: "Meeting with the team from the UK Space Agency to discuss our design and engineering approach was a very rewarding experience. The OirthirSAT team have invested a great deal of time to align our design process with relevant UK and European standards, and the feedback provided by the review panel has been taken onboard and incorporated into the PDR documentation.

"We've been working really hard on this project right from the outset, so receiving positive and constructive feedback from people who deliver large space missions was a big boost to everyone in the team."

Joe and OirthirSAT colleague Freya Muir are also set to take their design to a wider audience in September at the International Astronautical Congress. The organisers of the 'world's premier global space event' have accepted an abstract detailing the mission, and both Joe and Freya will visit the congress in Paris to present the project.

Freya said: "We're thrilled to have the opportunity to visit the IAC to discuss OirthirSAT, where we'll be able to present the project to an international audience of space professionals.

"It's an amazing chance to make new connections between the realms of space and geoscience, with partners who could make valuable use of OirthirSAT's potential for space-based climate change monitoring. We've already had expressions of interest from some UK government agencies and private companies, so we're hoping to build a wider userbase for the data in the near future."

Dr Kevin Worrall, of the James Watt School of Engineering, has helped to mentor the GU Orbit team during the development of OirthirSAT.

Dr Worrall said: "It's been great to see the team's engagement and enthusiasm be recognised during the consultations with the UK Space Agency. They've done a fantastic job and I'm glad that OirthirSAT has already started attracting attention from organisations who may be able to benefit from its innovative coastal monitoring. I wish them the best of luck for the final round of decision making."

The OirthirSAT team is made up of undergraduate and postgraduate students from across the James Watt School of Engineering, the School of Computing and the School of Geographical and Earth Sciences.

The members of the team are:
Nektarios Chari, MEng Mechanical Engineering
Ozgur Civan Dogan, Computing Science
Joe Gibbs, PhD, Aerospace Sciences
Diego Hidalgo De Las Heras, MEng Aeronautical Engineering
Natalia Ibagon, MSc Robotics and AI
Gregor MacAskill, MEng Aeronautical Engineering
Ignacio Serrano Martín-Sacristán, BEng Aerospace Engineering
Freya Muir, PhD in Geographical and Earth Science (Coastal Modelling)
Theodoros Serghiou, MEng Electronics and Electrical Engineering
Georgios Titas, MEng Electronics and Electrical Engineering
---
First published: 3 May 2022