UofG launches James McCune Smith PhD Scholarship programme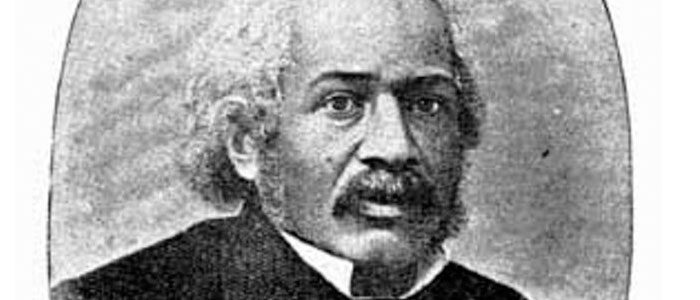 The University of Glasgow is launching a new employer-supported scholarship programme to fund Black UK students to undertake PhD research.
The James McCune Smith PhD Scholarship programme, named after the first African American to be awarded a medical degree, will provide successful applicants with access to external mentors, six-month placements, leadership training, community-building activities and networking opportunities.
James McCune Smith received three degrees from the University of Glasgow, the last of which was an MD in 1837, before setting up medical practice in lower Manhattan. He grew to be recognised as a leading intellectual, developing prominence in the New York black community and the abolitionist movement.
The scholarships are being officially launched on 17 November to mark the anniversary of James McCune Smith's death on that date in 1865.
A total of 10 fully-funded, four-year James McCune Smith Scholarships are open for applications from UK-domiciled Black students to undertake postgraduate study in any discipline. The successful applicants' research will begin in October 2022.
Professor Sir Anton Muscatelli, Principal and Vice-Chancellor of the University of Glasgow, said: "We're proud to be launching our James McCune Smith PhD Scholarship programme today, 156 years to the day after this remarkable man's death.
"We know that there is a real issue of under-representation when it comes to Black students pursuing PhD study, right across the higher education sector. We are committed to taking action to encourage more Black students and researchers to join the University.
"We've worked closely with Black academics and postgraduate students to develop the programme, as well as with employers from the public, private and third sectors. The scholarship programme provides a great opportunity for fully-funded learning with significant employer support, and we're looking forward to welcoming our first cohort of scholars next year."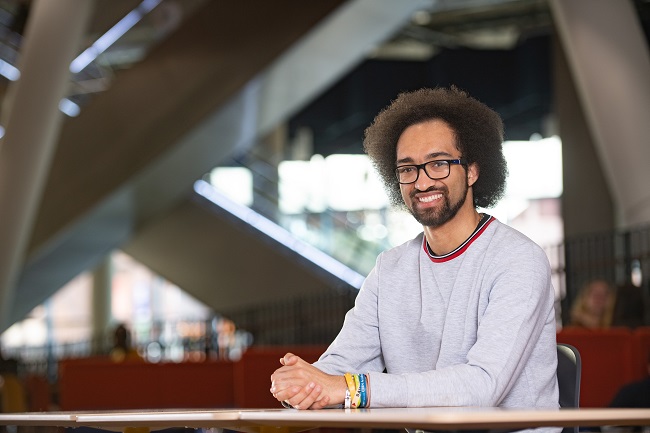 Dr Dwayne Spiteri, a UofG Research Associate at the School of Physics and Astronomy, who acted as an advisor during the development of the scholarship programme, said: "Black students are under-represented in Higher Education, particularly at PhD level. From my experiences, from undergraduate study through to PhD to Research Associate, I must have met and worked alongside thousands of scientists from across the globe yet I've seen fewer than a handful of Black students and only a solitary Black academic in [Particle] Physics. People need positive role models to inspire them, and more importantly, they need to be visible.
"The simple fact is that while getting academic positions is very difficult, there aren't enough black students doing postgraduate research in the first place. It's important that actions are taken to remedy this if universities are to be seen as centres for learning in the modern era. It means breaking down the implicit societal barriers to education, the principle of these being money and access.
"I believe that providing targeted pathways to access to Higher Education can help do this. This is why I helped to advise on the James McCune Smith Scholarships. In addition to the stipend, the scholarships have industry placement options, mentorships and community building which I hope can provide a dedicated stream of Black students entering postgraduate positions at the University of Glasgow, and give them the opportunity to use the experience as a springboard into positions for which they have been historically denied."
Eight of the James McCune Smith PhD Scholarships are funded by the University, and are open for applications for PhD students working in any of the disciplines represented across the University's four Colleges.
Two more are funded by GSK, which has partnered with the University to support scholarships in medicinal chemistry and organic synthesis.
During the course of each scholarship, the research students will be partnered with a dedicated external mentor working in a related discipline. Employers across a wide range of sectors have already lent their support to the scholarship programme.
Successful applicants will also benefit from a placement of at least six months with industry, a government or non-governmental organisation or other employer.
Additional support will also be offered in the form of leadership training, community-building activities, conferences and other networking opportunities.
The scholarships are the latest in a series of institutional efforts by the University to address issues of racial equality and historical injustice.
In 2018, the University published a report investigating how the University had benefited from slavery in the 18th and 19th centuries and committed to a significant programme of reparative justice.
Earlier this year, the Understanding Racism, Transforming University Cultures report identified actions to tackle racial inequality on campus, and in April 2021, the £91m James McCune Smith Learning Hub opened, named in commemoration of the University's links with Dr Smith.
The James McCune Smith PhD Scholarships are open to UK-domiciled applicants of Black African, Black Caribbean, Black Other, Mixed White and Black Caribbean, Mixed White and Black African, or other mixed background (to include Black African, Black Caribbean or Black other).
---
For more information contact ine Allardyce in the University of Glasgow Communications and Public Affairs Office on aine.allardyce@glasgow.ac.uk
The James McCune Smith PhD Scholarships
Visit the James McCune Smith PhD Scholarships webpages for more information on the programme.
The full list of employers who have lent their support to the James McCune Smith PhD Scholarships programme to date are:
ARM
BioClavis
BMW
Canon Medical Europe
Edinburgh University Press
Glasgow Women's Library
GSK
Historic Environment Scotland
Iona Community
Interfaith Glasgow
Kelvin Nanotechnology
Leonardo
Meggitt
National Library of Scotland
National Theatre of Scotland
National Trust for Scotland
NXP
Scottish Enterprise
Shadow Robotics
Smithsonian
The Hunterian
TV Foundation/Edinburgh TV Festival
First published: 17 November 2021