Community cooking programme improves eating in young children and families
A Glasgow-based community cooking programme has been shown to improve family eating and could help to combat poor diets.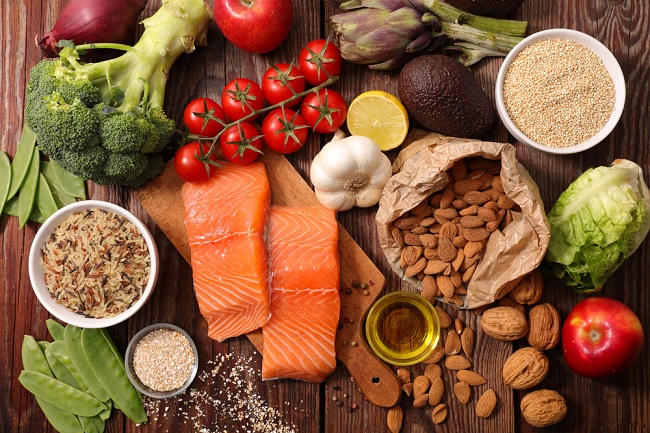 The six week NHS programme, which included one cookery class a week and practical guidance on how to choose healthier foods was assessed by researchers at the University of Glasgow and deemed to have a positive impact on families' cooking and children's eating habits.
Publishing their data in the Journal of Epidemiology and Community Health, the team of nutrition experts found that the Eat Better Feel Better programme encouraged families to eat fewer ready meals and to significantly reduce their sugary food and drink intakes.
The researchers noted a reduction of sweets and chocolates eaten by children from 39% before the programme to 16% afterwards. There was also a reduction in the amount of crisps and biscuits eaten, and children ate more fruit and vegetable portions. Most changes were still seen around 10 months' follow- up.
Researchers found that the programme resulted in parents ate less take away meals from four times per week to once a week. While the percentage of families cooking from scratch increased from 17% to 37% . Children were also less likely to eat unhealthy snacks after their parents took part in the programme.
The six week Eat Better Feel Better programme was developed, organised and funded by NHS Greater Glasgow and Clyde. It consisted of a once-a-week cookery class, including healthy eating and practical activities lasting two hours. The programme was informed by the Eat Well Guide, with additional information on food labelling and understanding the Food Standards Scotland traffic light system.
The Eat Better Feel Better programme was delivered by community- based organisations in Greater Glasgow and Clyde, Scotland. Before, after and at follow- up, parents/caregivers completed short pictorial questionnaires to report family/child eating behaviours and food literacy.
Lead researcher, Dr Ada Garcia from the University of Glasgow, said: "Our research has found that a community- based approach to deliver public health interventions is important for sustainability, inclusiveness, and to reach target groups who may need more assistance.
"Cooking programmes have been extensively used as a vehicle for provision of practical cookery skills and for the delivery of healthy eating advice. However there has been critique of their value because they suffer from limited evaluations, with small sample size, non validated tools and a lack of hard outcomes related to health.
"However, cooking programmes such as Eat Better Feel Better that have been planned from the start to include an evaluation component have shown improvements in participants' eating behaviour and are therefore valid tools to promote dietary behaviour change. It is important to dedicate funding to invest in preventative programmes that enable families of young children to lead healthier lifestyles."
Eating well, having a healthy weight and being physically active' are components of a global strategy to promote healthier lifestyles and are part of the Scottish Government Public Health Priorities.
The study, 'Community- based cooking programme 'Eat Better Feel Better' can improve child and family eating behaviours in low socioeconomic groups' is published in the Journal of Epidemiology and Community Health.
---
Enquiries: ali.howard@glasgow.ac.uk or elizabeth.mcmeekin@glasgow.ac.uk / 0141 330 6557 or 0141 330 4831
First published: 15 November 2019