Lecture created by Harry Potter & The Cursed Child Theatre Director John Tiffany in celebration of life changing UofG tutor
Published: 6 November 2019
A lecture created by Theatre Director John Tiffany to celebrate his UofG tutor Dr Alasdair Cameron will be delivered by Hollywood & Broadway star Alan Cumming.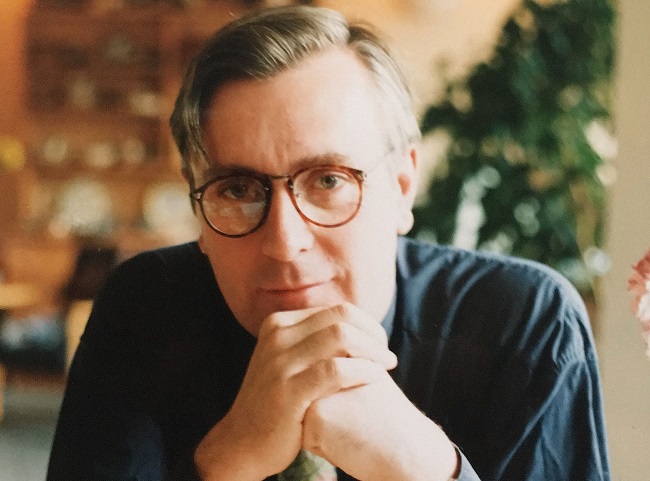 Multi-award-winning theatre director John Tiffany has today revealed details of a lecture created to celebrate his life-changing tutor and a champion of Scottish theatre, Dr Alasdair Cameron.
John, whose credits include Harry Potter & the Cursed Child and Black Watch also announced that The Cameron Lecture will be given by his friend, the Hollywood and Broadway star Alan Cumming at the University of Glasgow's Bute Hall on Sunday 8th December 2019 at 6.30pm (with doors opening at 6pm).
The special free event, supported by the University and the Royal Conservatoire of Scotland, will celebrate the life and legacy of Dr Cameron who, 25 years after his untimely death, continues to inspire theatre-makers like John Tiffany. John was a student of the late Dr Cameron, the University of Glasgow's renowned and much-admired senior lecturer in the Department of Theatre Studies.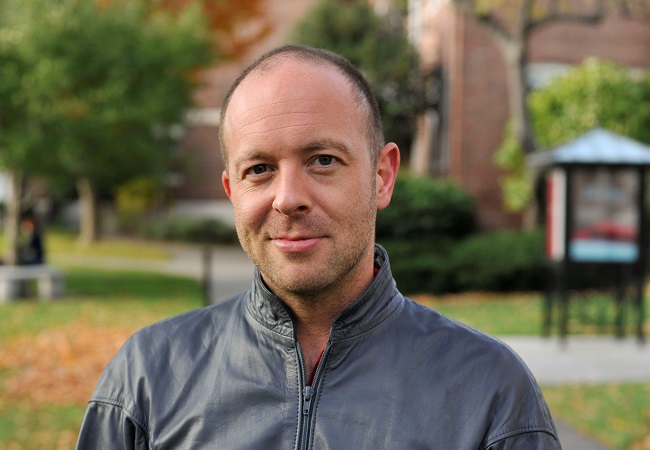 Announcing The Cameron Lecture, John Tiffany OBE, an alumnus of the University of Glasgow, thanked his friend Alan Cumming for agreeing to give the lecture, and said: "Alasdair Cameron was that teacher for me. He was inspirational, funny, profound and, above all, a brilliant educator. His tragic and premature death coincided with my graduation from the University of Glasgow. His request that myself and five other students should bear his coffin at his funeral remains one of the great honours of my life.
"I have been looking for a way to celebrate him and everything he stood for ever since. It seemed fitting to have this lecture in the University of Glasgow where Alasdair worked and held in the 25th year of his untimely death. I couldn't be prouder that we are finally sharing his extraordinary legacy with a wider audience.
"Alasdair's brother Robin, his great friend Roberta Doyle and myself hope that this first event will expand and grow into a regular lecture series in his name based in the city of Glasgow."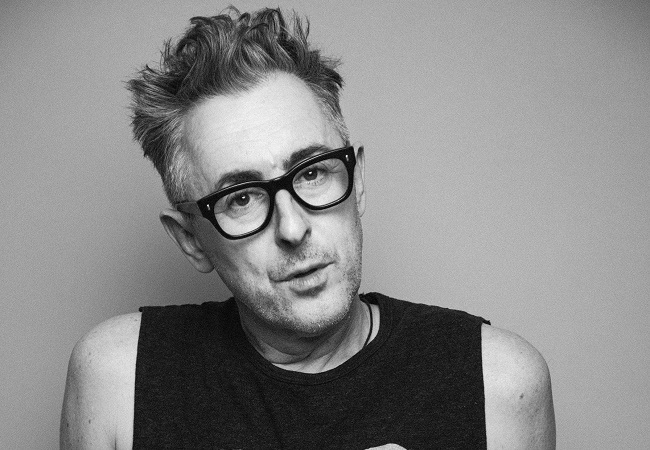 New York-based Alan Cumming, the multi-award-winning star of Hollywood, Broadway and television globally – from Bond movies and The Good Wife to Sydney Opera House - and an alumnus of the Royal Conservatoire of Scotland, said: "It's an honour and a delight to have this opportunity to celebrate the magic and vital importance of the arts and artists here in Scotland and across the world.
'It's also a joy to be collaborating with John to celebrate the importance of the wonderful human beings like Alasdair Cameron who inspire us and move us through their teaching or their example. I can't wait."
John Tiffany and Alan Cumming collaborated on productions of The Bacchae and Macbeth for the National Theatre of Scotland. The Bacchae premiered at the Edinburgh International Festival in 2007 before touring Scotland and was invited to the Lincoln Center Festival in New York. Macbeth premiered at Tramway in 2013 and transferred to the Barrymore Theater on Broadway.
The Cameron Lecture aims to showcase and commend the special qualities of Scotland's dynamic and provocative theatre and performance creators, the unique heritage of the performing arts in Scotland and the important impact they continue to have across the globe.
Professor Sir Anton Muscatelli, Principal, University of Glasgow, said: "John Tiffany is one of our most prominent and accomplished alumni and can lay claim to be the most successful theatre director in the world at the moment.
"We are delighted to support this lecture in the name of his late friend, mentor and University of Glasgow lecturer Dr Alasdair Cameron. I'm tremendously excited to collaborate once again with our colleagues at the Royal Conservatoire of Scotland."
Professor Jeffrey Sharkey, Principal of the Royal Conservatoire of Scotland, said: "The performing arts in Scotland have an enviable history and special quality of engaging and challenging audiences, just as much they entertain. It's to the tremendous credit of both John Tiffany and Alan Cumming that they are taking this leadership role in showcasing the special contribution that creative citizens, who developed their craft in Scotland, have in a world that needs their ability to challenge and convene through the power of the arts more than ever.
"I'm delighted to be partnering with our friends and colleagues at the University of Glasgow to celebrate the central importance of the arts through John and Alan, who, as alumni of the university and the conservatoire respectively, are both wonderful ambassadors. I have no doubt this will be an excellent evening. RCS is really proud of Alan and I can think of no one better to deliver The Cameron Lecture."
A core philosophy of the Cameron Lecture is access and inclusivity. Tickets for the free The Cameron Lecture featuring Alan Cumming sold out within a matter of minutes of being made available to the public along with the reserved allocation for students and staff from both institutions.
John Tiffany
John Tiffany was Associate Director of the National Theatre of Scotland from its inception until 2013 and enjoys a stellar career in theatre, winning armfuls of Olivier Awards and Tonys for his productions. His credits include the internationally successful productions Harry Potter and the Cursed Child, The Glass Menagerie and the musical Once. He created Black Watch for the National Theatre of Scotland, widely regarded as one of the seminal theatre works of the 21st century. John was awarded an honorary doctorate from University of Glasgow in 2017 for his contribution to theatre.
Alan Cumming
A graduate of the Royal Conservatoire of Scotland, Alan Cumming is also the author of five books and has been the recipient more than 40 awards for his humanitarianism and social activism.
Alan is also a Tony and Olivier award winning theatre actor, and a multiple Golden Globe, Emmy and SAG award nominated television actor. He was awarded an OBE in 2009 for both his work and his commitment to the progression of LGBT rights in Britain and the United States of America. His many TV credits include Sex and the City, The High Life, Sesame Street. He played Eli Gold in seven seasons of the CBS series The Good Wife, for which he has received multiple Golden Globe, Emmy, SAG, Critics' Circle and Satellite Awards nominations, and starred in the CBS series Instinct, which premiered in March 2018 and made history by being the first ever US network drama to have a gay leading character.
Dr Alasdair Cameron
Dr Alasdair Cameron was remarkable, inspiring, ferociously expert and wickedly funny. His fervour for Scottish theatre stirred a generation of creators who have gone on to become influential figures of stage and screen world-wide. In June 1994, Dr Cameron died after a short illness. He was 41. Read his full University of Glasgow story here.
---
For more information, contact Áine Allardyce in the University of Glasgow Communications and Public Affairs Office on 0141 330 7126 or email aine.allardyce@glasgow.ac.uk
Royal Conservatoire of Scotland contacts:
Katie Bell - Marketing and Communications Manager
K.Bell@rcs.ac.uk | +44 (0)141 270 8387
Linda Robertson - Communications Officer
L.Robertson@rcs.ac.uk | +44 (0)141 270 8291
All tickets for The Cameron Lecture are now SOLD OUT. The Cameron Lecture featuring Alan Cumming takes place on Sunday, December 8 at 6.30pm and is being held in the University of Glasgow's Bute Hall.
First published: 6 November 2019
Related Links