Redefining Dundee's legacy: In conversation with UofG Professor Mary McAleese
Published: 18 June 2019
Dundee's inspiring past and exciting present will be explored by a former President of Ireland, during a live discussion at V&A Dundee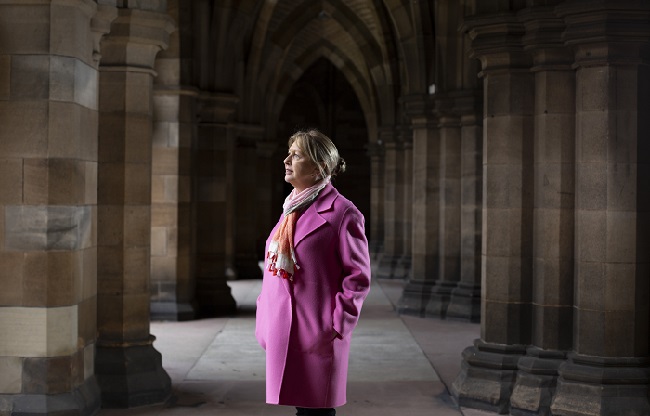 Dundee's inspiring past and exciting present will be explored by a former President of Ireland, during a live discussion at V&A Dundee tonight (18 June 2019).
Professor Mary McAleese, who led the country from 1997 to 2011, will join a panel of community education experts from the Universities of Dundee and Glasgow to discuss Dundee's shifting legacy and the key issues around community engagement and empowerment.

Professor McAleese, Professor of Children, Law and Religion at the University of Glasgow, said: "Today's children will craft their future with the tools we give them. Resilient families, a supportive community and a great education are vital tools. The stronger the partnership between those who raise children, educate them and create the social, political and economic environment in which they grow up, the better the hope for that future.
"That is true for everywhere. Not everywhere gets it but Dundee does. I am really looking forward to learning a lot from a very lively discussion among all the diverse sectors who are working together for the children of Dundee."
Professor Nic Beech, Vice-Principal (Provost) of the University of Dundee, said: "We are thrilled to welcome Professor Mary McAleese to Dundee and to hear her thoughts on the key issues surrounding the Dundee community today.
"With presentations from my colleagues at the University of Dundee and our partners at Dundee City Council on how the city is engaging communities, especially the youth and families, this event offers the chance to glimpse into the future and see where Dundee is headed next."
'In conversation with Professor Mary McAleese', a partnership event between the Universities of Dundee and Glasgow, takes place from 6.30pm-8.30pm on Tuesday 18th June at V&A Dundee.


>
---
First published: 18 June 2019