University leaders warn against No Deal as vital research comes under threat
Published: 4 January 2019
Open letter to MPs warns that the impact of a no deal scenario could lead to "an academic, cultural and scientific setback from which it would take decades to recover"
University leaders have written to politicians and government to warn of the risks for research, staff and students if the UK leaves the EU without a deal.

In an open letter to MPs, Universities UK, the Russell Group, Guild HE, Million Plus and University Alliance – which collectively represent more than 150 higher education providers across the UK – say the impact of a no deal scenario could lead to "an academic, cultural and scientific setback from which it would take decades to recover".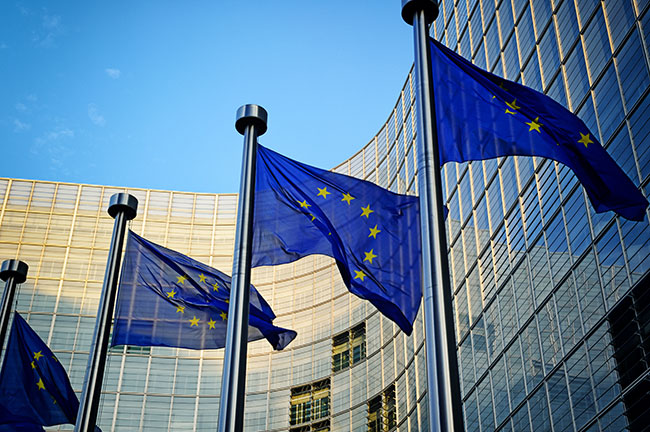 The letter states: "Our 50,000 EU staff and 130,000 EU students, not to mention the 15,000 UK students studying in Europe, are starting the new year facing significant uncertainty about their futures.

"Vital research links will be compromised, from new cancer treatments to technologies combatting climate change. The valuable exchange of students, staff and knowledge would be seriously damaged. And we share the concerns of business about the impact of no deal on everything from supply chains to security and travel."

In their letter, the university leaders say the government needs to "demonstrate the required ambition, put the right measures and guarantees in place, and, crucially, avoid the UK crashing out of the EU without a deal on 29 March".
As a matter of urgency, they call for a guarantee that research funding from which the UK may be excluded at the end of March will be replaced.
European Research Council (ERC) and Marie Skłodowska-Curie Actions (MSCA) schemes will be worth an estimated €1.3 billion to the UK over the next two years, and fund vital scientific discovery, including in developing new cancer treatments and to combat climate change. The UK is currently the most successful country in hosting ERC grantees, ahead of Germany, but would immediately become ineligible in the event of no deal.
Professor Dame Janet Beer, President of Universities UK, said: "We are home to one of the best research systems in the world, attractive to stellar academics, top students and global partnerships, and we must not let this be compromised by a no deal Brexit. Time is running out to make decisions on issues which will ultimately affect the country and society as a whole.

"While we welcome the assurances that the government has already provided about the continuation of Horizon 2020 funding in a no deal scenario, it is critical that similar guarantees are extended, without delay, to cover ERC and MSCA funding.

"Without cast-iron assurances, world-leading academics and researchers may leave for countries where access to ERC funding is not at risk, and those currently considering relocating to the UK may think again."

Professor Dame Nancy Rothwell, President and Vice-Chancellor of the University of Manchester, said: "University research is at the forefront of scientific and medical breakthroughs and many are only possible through EU research collaborations, on projects led by UK universities.

"At the University of Manchester, vital and transformative research programmes risk being disrupted, such as our work on proton-beam therapy for cancer patients, which allows more precise targeting of tumour sites and minimises damage to surrounding tissue, and our Nobel-prize winning work on graphene, the strongest, thinnest and most versatile material ever identified.

"Leaving the EU without a deal would be a serious setback for these fields of discovery and many more, from the arts and social sciences to engineering and nuclear research. Researchers who have already spent months or even years preparing funding bids would be left high and dry, including those whose application would be stuck in the middle of the evaluation process."
About ERC funding

Examples of ERC funded-projects hosted by UK universities include:


Research that has enabled the development of a new type of battery that will reduce the time needed to charge electric cars to just minutes. Professor Lee Cronin, the Regius Chair of Chemistry at the University of Glasgow, received an ERC Advanced Grant worth €2.5 million in 2014. Further details here.
A scalpel that tells surgeons immediately whether the tissue they are cutting is cancerous or not was developed by Hungarian researcher, Professor Zoltán Takáts, at Imperial College London. This project received an ERC Starting Grant in 2007. Further details here.
The Colonic Disease Investigation by Robotic Hydro-colonoscopy (CODIR) work at the University of Dundee which has received just under €3 million from the ERC. The programme aimed to increase patient compliance for screening colonoscopy in early diagnosis of colorectal cancer, the world's second most common cancer and overcome major disadvantages of existing colonoscopy examinations such as discomfort and sedation. Further details here.
Full details of all ERC-funded projects hosted by UK universities can be found by searching on the ERC website.


The ERC was established in 2007 'to encourage the highest quality research in Europe through competitive funding and to support investigator-driven frontier research across all fields, on the basis of scientific excellence'.
The UK is currently the most successful country in terms of hosting ERC grantees. Between 2007 and 2017, the UK won over 1850 ERC grants, compared to 1330 in Germany, our nearest competitor.
ERC grantees have won a number of prestigious prizes, including six Nobel Prizes, four Fields Medals, five Wolf Prizes.
According to an independent study in 2018, around 80% of ERC projects have led to scientific breakthroughs or major advances while the remaining 20% are all judged to have advanced our knowledge base.
The risk of brain drain is highlighted by the comments made by Duncan Haldane after he won the 2016 Nobel prize for physics. He said that he had been considering returning to Britain from his post at Princeton University, but that this would be unlikely if access to prestigious research grants from the European Research Council (ERC) was cut off.
---
First published: 4 January 2019
Related links