Highest number of alcohol and fast food outlets clustered in deprived areas
There are more alcohol, fast food, tobacco and gambling outlets in the most deprived areas of Glasgow compared with more affluent areas, according to new research.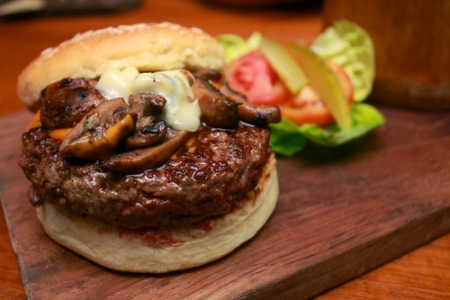 The study, from the MRC/CSO Social and Public Health Sciences Unit, University of Glasgow, found that these outlets providing potentially health-damaging and/or addictive goods and services were "clustered" within the most deprived areas.
Using an innovative application of spatial cluster analysis, the findings showed there were also a greater number of overlapping clusters of these 'environmental bad' outlets located within more deprived areas. The form of mapping used in the study was not restricted by pre-defined boundaries and located the natural concentrations of these outlets across the whole city.
For all categories of outlets combined, numbers of clusters increased linearly from the least to the most income deprived areas. For example, one cluster within the least deprived areas to ten clusters within the most deprived areas.
The most deprived areas of Glasgow contained a greater number of fast food clusters and tobacco outlet clusters, compared to the least deprived areas; and alcohol outlets were found to cluster in the most deprived areas. Gambling outlets were the least prolific of the retail categories studied and showed the lowest number of clusters, although the most deprived area displayed the greatest number and the least deprived areas had none.
Co-location of individual types of outlets (alcohol, fast food, tobacco and gambling) within similar geographical areas was also evident; outlets were clustered around busy main roads, within the central business district (i.e. the city centre), other shopping, office and service hubs, and within deprived areas in the east end, such as Bridgeton, Parkhead, Shettleston and Tollcross.
Laura Macdonald, lead author of the paper, said: "Our findings add to existing evidence that deprived areas have increased opportunities to access potentially health damaging and/or addictive goods or services, and provide some support for constraints on alcohol, fast food, tobacco and gambling outlets in areas subject to overprovision, such as low income neighbourhoods.
"We cannot ascertain why outlets are co-located within deprived areas – it could reflect shopper convenience; or, because retailers purposefully choose areas close to populations with greater demand for specific goods such as alcohol, fast food, tobacco etc., or choose areas where retail rent is lower, like disadvantaged areas.
But we hope our findings can influence interventions to tackle these unhealthy behaviours by aiding authorities to develop policies and planning regulations appropriate for these areas in greatest need, by tackling the higher numbers of 'environmental bads' within deprived areas."
Currently, there are no restrictions on fast food access at a national level and, within Scotland, there is no legislation on tobacco retail density and no official licensing scheme.
Previous research has explored the availability of only one or two categories of health damaging outlets while this study included a range of outlet types; quantifying a potential culmination of health damaging exposures for residents in Glasgow.
The paper, 'Do 'environmental bads' such as alcohol, fast food, tobacco, and gambling outlets cluster and co-locate in more deprived areas in Glasgow City, Scotland?' is published in . The work was funded by the Medical Research Council (MRC), and The Scottish Government Chief Scientist Office.
---
Enquiries: ali.howard@glasgow.ac.uk or elizabeth.mcmeekin@glasgow.ac.uk / 0141 330 6557 or 0141 330 4831
First published: 8 May 2018