Global Young Academy to meet in Scotland for the first time
From 15 to 19 May 2017, Scotland will welcome outstanding young scientists and scholars from over 40 countries to Aviemore for the Global Young Academy's annual international conference.
The Global Young Academy brings together some of the world's brightest and most innovative minds on a global stage to contribute to research, policy, and societal dialogues. Its mission is to foster interdisciplinarity through collaborative thinking and research.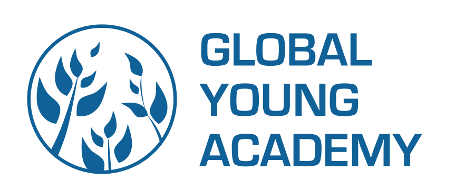 Members of the Global Young Academy not only come from all over the world, but also from all disciplines of science, humanities and social science. It is incredibly rare for such a vast range of specialisms to come together to intensively explore global issues and discuss solutions. But young researchers, with their passion and creativity, are breaking moulds to foster solutions and drive change.
The theme of this year's event, 'Social Justice in a Rapidly Changing World', speaks to the urgent need to bring together researchers from all fields to consider questions of responsibility, morality and equity in research and development. The event theme is timely, given issues such as population changes, rapid changes in technologies, globalisation and disease prevention and control are major issues the world needs to tackle. Scientists and scholars from physics, to engineering, to sociology and history will come together in the innovative space the Global Young Academy creates.
Special events on the theme of social justice will explore the rural world, gender inequalities, global minimum income, social business and health. Over 100 scientists, scholars and guests will take part in a World Café, a creative process for leading collaborative dialogue.
The event will be held at the Macdonald Aviemore Resort with support from Glasgow Caledonian University, the University of Glasgow, University of the Highlands and Islands, St Andrew's University, the Scottish Universities Physics Alliance, Royal Society of Edinburgh, Royal Society, Leopoldina, Interacademy Partnership, Highlands and Islands Enterprise and the Young Academy of Scotland.
Highlights from the conference programme
Panel: "Community Empowerment made Global: Shaping Shared Futures"
The panel will enter into a dynamic exchange exploring the state of rural worlds by considering the role of technology in community empowerment and community-led enterprise.
Panel discussion with: Dr Katie Hampson, Institute of Biodiversity, Animal Health and Comparative Medicine, University of Glasgow, Dr Mattias Klaes, Prof. Commerce, University of Dundee, Dr Kenneth Hogg, Director for Local Government and Communities (Scotland), Dr Oliver Escobar, Co-director, What Works Scotland, University of Edinburgh and GYA member Dr S. Karly Kehoe, Canada Research Chair in Atlantic Canada Communities.
Panel: "Social Justice and World Café"
A panel discussion will focus on creating conditions for shared prosperity, enabling health and promoting gender equalities.
Panel discussion with: Kara Brown, YWCA Scotland, Prof. Sayantan Ghosal, University of Glasgow, Mridul Wadhwa, Rape Crisis Scotland, Prof. Cam Donaldson, Glasgow Caledonian University and GYA member Dr Karen Lorimer, Senior Research Fellow, Glasgow Caledonian University
The panel discussion will be followed by a World Café, which is a method for creating a living network of collaborative dialogue around questions that matter in service to real work.

Member Presentations on the event theme 'social justice'
GYA members from around the world will explore social justice as a cross-disciplinary topic within their own work. Presentations touch upon global and regional environmental issues (preserving biodiversity and marine landscapes, the health impacts of climate change), marginalisation and poverty in developed countries (homelessness, cultures of violence, poverty), gender-based violence, and topics tangent to human rights issues (language diversity, social progress, migration populations), as well as how the private sector can foster innovation to work towards the UN sustainable development goals (SDGs).
Member Presentations: learn about members' research
Beyond the conference topic, this session gives GYA members and guests the chance to hear about the innovative and exciting projects their fellow young scientists and humanities scholars around the globe are currently involved in. These short presentations spark interdisciplinary dialogue and future collaboration among members and other international partners. Highlights from this year's presentations include projects on dissolvable electronics for biomedicine, solar technology for the tropics and the Internet of Things in Africa.
---
Media enquiries: ross.barker@glasgow.ac.uk / 0141 330 8593
First published: 15 May 2017