Find out more
New chair of Royal Institution of Chartered Surveyors
Issued: Tue, 04 Jul 2017 07:00:00 BST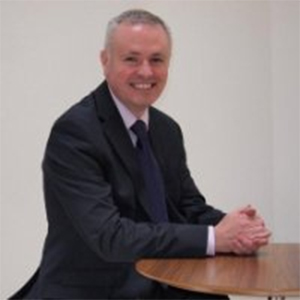 Deputy Director of Estates and Commercial Services Peter Haggarty has been appointed as the new chairman of the Royal Institution of Chartered Surveyors (RICS) Scotland.
Peter takes over from Archie Rintoul FRICS.
About Peter Haggarty
In his daily role, Peter leads a diverse multi-disciplined team, providing strategic professional leadership, support and guidance in all matters relating to facilities management and construction including change management programmes. Peter joined the Estates Directorate in January 2015, having previously been the Director of NHS Health Facilities Scotland.
As well as being a Fellow of RICS, Peter is also a Fellow of the Chartered Institute of Building (CIOB) and is a Non Executive Board Member of the Construction Scotland Innovation Centre (CSIC)
Peter Haggarty said: "RICS Scotland plays a vital role in ensuring the highest professional standards and I look forward to working with members to continue to drive the profession forward. My key focus as Chairman will be to help inspire the next generation of professionals, raise the profile of RICS and champion greater diversity. Archie was a superb Chairman, and I'm honoured to be following in his footsteps."
Gail Hunter, RICS Regional Director, Scotland said: " I would like to thank Archie for his work as chairman and we are delighted to welcome Peter into position.Peter has been an active member of RICS Scotland, previously serving as Senior Vice Chairman, and has made a substantial contribution to the organisation.At a time of unprecedented uncertainty and upheaval in the aftermath of Brexit, it is imperative that our professionals have the clarity and certainty they need to ensure markets can continue to make progress. A key component of this will be RICS's ongoing work to ensure professionals have respected qualifications that adhere to international standards and provide the reassurance that clients need."
---
Find out more