UofG scientists to test if stroke drug could repair damage caused in MS
New research will find out if a drug used for stroke patients could offer hope for people living with multiple sclerosis (MS). The MS Society has announced it is funding a project at the University of Glasgow into a specially modified version of the blood thinner heparin.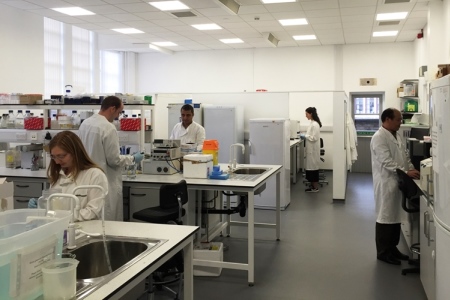 ‌‌‌
In MS the loss of protective myelin around nerve fibres leads to the disruption of messages from the brain to the body and also exposes the nerves to permanent damage. This new study will look into whether a low sulphated form of the blood thinning drug heparin can reduce this damage.
If the research is successful, the next step will be working out if a modified version of heparin could become an MS treatment.
The MS Society is spending £150,000 on the project which will run until the end of 2018.
Dr Sorrel Bickley, Head of Biomedical Research at the MS Society, said: "We're really proud to be funding this exciting project. If researchers can show that heparin promotes myelin repair it could then be tested as a possible treatment for MS.
"More than 100,000 people are living with MS in the UK and we're working to ensure they have a range of effective treatment options available to them. Forms of heparin have been used as medicines for years, so if this type proves to be effective it could go through clinical trials more quickly than other drugs."
Professor Sue Barnett from the University of Glasgow's Institute of Infection, Immunity and Inflammation is leading the research, in collaboration with Professor Jerry Turnbull at the University of Liverpool.
Professor Barnett said: "We've already shown that low sulphated heparin can encourage the growth of protective myelin in a dish, and now want to test whether it can help repair myelin around living nerve cells in MS-like conditions."
MS attacks the nervous system and is unpredictable - one day someone could be fine, the next they might lose their sight or be unable to move. Symptoms include fatigue, sight loss, incontinence and disability.
---
First published: 11 October 2016