UofG shortlisted for 12 Herald Education Awards
The University of Glasgow has been shortlisted for 12 Herald Higher Education Awards.
The awards which cover 12 categories celebrate the extraordinary things that are go on in universities and colleges in Scotland. They recognise the high standard of education that is offered throughout Scotland, and the level of learning that is produced every year
Professor Neal Juster, Senior Vice-Principal and Deputy Vice Chancellor said: "To be shortlisted in 10 out of 12 categories in the Herald Higher Education Awards is a fantastic achievement. It is testament to the hard work, dedication and creativity of our staff and students and a reflection on the national global standing of the University"
The University of Glasgow has been nominated for: ‌
Student Support Team: Counselling and Psychological Services (CaPS)
Academic Support Team of the Year: The Medical Genetics Teaching Team
Outstanding Contribution by a Student: Claudia Wasige, MVLS
Outstanding Contribution by a Student: Fergus Taylor, MVLS
Enhancing Student Learning Award: School of Psychology
Research Project of the Year: University of Glasgow & University of Strathclyde - Gravitational Waves
Outstanding Employer Engagement: Careers Service and Research Strategy & Innovation Office (RSIO)
Outstanding Contribution to the Local Community: Superhero Science: Agents of A.W.E.S.O.M.E#
Campaign of the Year: Gravitational Waves Coverage
Campaign of the Year: World Changers Welcome
Widening Access Award: FOCUS West
Innovation Technology Excellence Award: School of Mathematics and Statistics
The winners will be announced at a gala awards evening on Thursday, July 14, 2016at the Radisson Blu Hotel, Glasgow. Follow the events of the night with #heraldheds16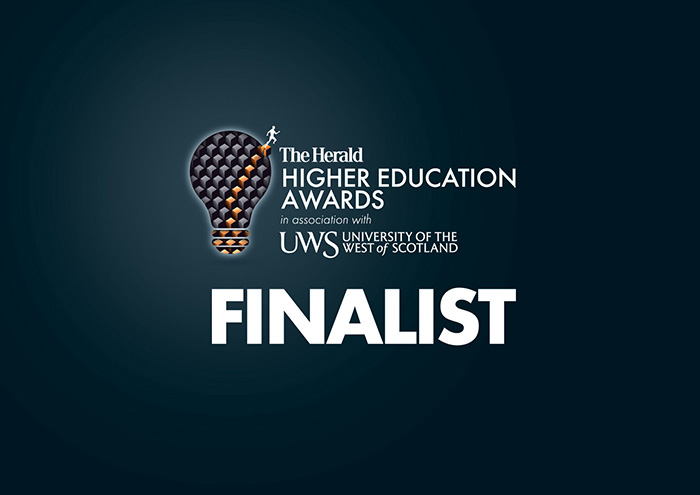 ---
First published: 1 June 2016