Scottish ministers launch education policies at University-hosted conference
An international conference, hosted by the University, was the launchpad this week for major Scottish Government announcements on school education.
First Minister Nicola Sturgeon launched her Government's National Improvement Framework at the International Congress on School Effectiveness and Improvement.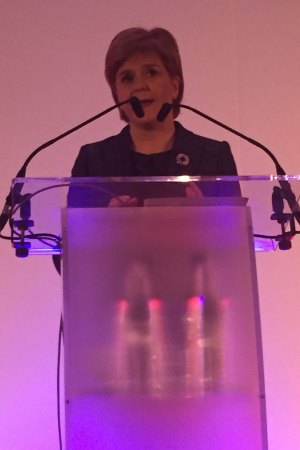 The framework includes the Government's proposals for new tests for children in primary, focusing on their progress in literacy and numeracy. Ms Sturgeon told the conference that teachers' judgment would be "at the heart of the system" of assessment that is being introduced; the new standardised tests will not now be underpinned by legislation, as originally expected.
Education Secretary Angela Constance also spoke at the conference, using the occasion to announce the creation of an expert group to advise on improvements to assessment and qualifications in secondary education, following the introduction of new National qualifications in 2013-14.
The group, to be chaired by Learning Minister Alasdair Allan, will be asked to make recommendations on issues such as internal assessment and teacher workload.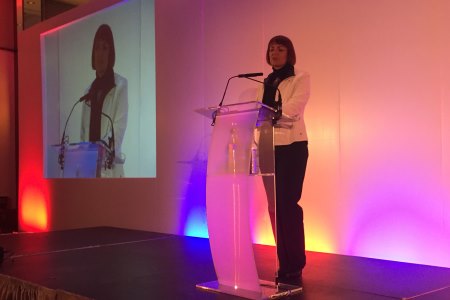 Pasi Sahlberg from Harvard University Graduate School of Education, Professor Allan Walker of Hong Kong Institute of Education and New York community school director Marinieves Alba were among the keynote speakers at the ICSEI, whose theme was "connecting teachers, schools and systems: creating the conditions for effective learning".
ICSEI President Professor Dr Michael Schratz, Dean of the School of Education at the University of Innsbruck, said: "Scotland has a unique tradition in successfully linking education policy, research and practice, guided by a fundamental trust in educators and the teaching profession, as well as a robust concern for children and youth."
He added: "Because of its unique history in education and the pioneering activity taking place across schools in Scotland today, this conference has the potential to offer a space for prototyping schooling towards a future worthy of our hopes and aspirations for tomorrow, as jointly we bring together a wealth of complementary expertise in school effectiveness and improvement, in research, policy and practice."
---
Media Enquiries: liz.buie@glasgow.ac.uk / 0141 330 2702
First published: 8 January 2016