GoWell shortlisted in RTPI Awards for Research Excellence
The University of Glasgow's GoWell team has been shortlisted in two of the five categories of the 2016 Royal Town Planning Institute's (RTPI) Awards for Research Excellence.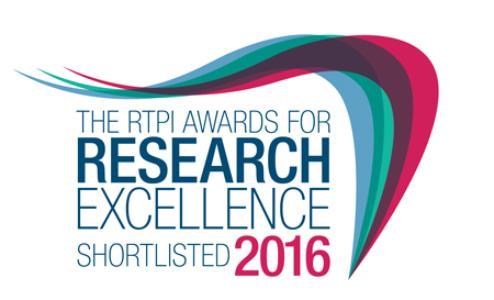 GoWell is a research and learning programme that aims to investigate the impact of investment in housing, regeneration and neighbourhood renewal in Glasgow on the health and well-being of individuals, families and communities.
The project team has been shortlisted for the Sir Peter Hall Award for Wider Engagement category, in recognition of GoWell's extensive knowledge exchange and capacity building with communities, led by Catherine Tabbner. Julie Clark, the main researcher on GoWell East, has been shortlisted in the Early Career Researcher Award category for her work uncovering the complexity of residents' responses to neighbourhood change in the East End.
The Awards for Research Excellence are run by the RTPI to recognise and promote high quality, impactful spatial planning research from RTPI accredited planning schools, and planning consultancies around the world.
Professor Ade Kearns, Professor of Urban Studies, said: "It is a great honour for the GoWell project team and for Julie Clark in particular to have been shortlisted for these prestigious awards. This is recognition of the work we have been carrying out in a range of areas – from health inequalities to migration and urban renewal."
Dr Michael Harris, RTPI's Head of Research, said: "The RTPI Research Awards have gone from strength to strength. The growing body of high quality research work in planning is impressive but more importantly, it is a positive sign that more academic researchers want to reach out to practitioners and policymakers with insights and findings that can inform and influence their work. This is what the Awards celebrate and I am pleased that RTPI planning schools and planning consultancies have responded."
The winners will be announced on September 7 at the 2016 UK-Ireland Planning Research Conference at Cardiff University.
---
Media enquiries: liz.buie@glasgow.ac.uk / 0141 330 2702
First published: 3 August 2016