Scientists SET to take their research to Westminster
Three University of Glasgow staff members and one PhD student are heading to Westminster to present research to a range of politicians and a panel of expert judges, as part of SET for Britain on Monday 9 March.
Dr Euan Wielewski, Kirsty McInnes, Dr Mark Symes and Dr. Peter Stewart will be representing the University across the board by competing in different sessions of the competition. Judged by leading academics in the field, the gold medallist in each session receives £3,000, while silver and bronze receive £2,000 and £1,000 respectively.
Dr Euan Wielewski is a lecturer in Systems Power and Energy at the University of Glasgow and he has entered into the engineering session of the competition.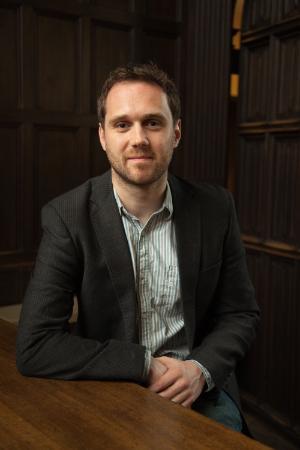 Euan's research poster about predicting the failure of materials used in jet engines will be judged against dozens of others in the only national competition of its kind, bringing early career researchers and politicians together.
On presenting his research in Parliament, he said, "SET for Britain is a fantastic opportunity for me to showcase my work to politicians and communicate the importance of supporting engineering research in the UK."
Kirsty McInnes, a PhD student at The University of Glasgow is competing in the Biological and Biomedical Sciences session.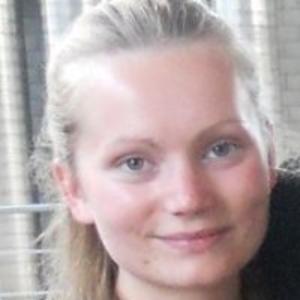 Kirsty's poster on research into the power of ultraviolet-B (UV-B), a natural component of sunlight, and how it can help plants defend against insect pests will be judged against dozens of other biologists' research in the only national competition of its kind.
Kirsty, who hails from South Lanarkshire, was shortlisted from hundreds of applicants to appear in Parliament.
She said, "I wasn't sure I would be selected to attend this fantastic event to showcase my exciting project, so I was completely over the moon when I received the good news! This is a great opportunity to present novel research with the potential to increase agricultural yields by reducing insect consumption of our main crops to MPs and other scientists.
I can also demonstrate how research and funding of UK plant science has led to potentially groundbreaking methods of improving UK and global crop yields to sustain a growing, more demanding population."
Chemistry
Dr Mark Symes, Lord Kelvin Adam Smith Research Fellow at the University of Glasgow is presenting in the chemistry category with his poster about using renewable energy to make storable fuels.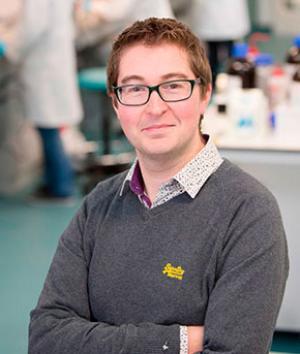 Dr Symes said: "Renewably-generated power is plentiful, but it must be used as it is generated or else be wasted. To make the most of our renewable power resources we must find ways to store renewably-generated electricity for later use.
Our technology allows renewable energy to be stored as carbon-neutral fuels for use when the sun doesn't shine and the wind doesn't blow. This could revolutionise the way we use renewable power, so it is important that we get our message across to as many people as possible."
Mathematics
‌Dr Peter Stewart, a mathematics lecturer at the University of Glasgow, will be presenting his research in the mathematics session of the competition.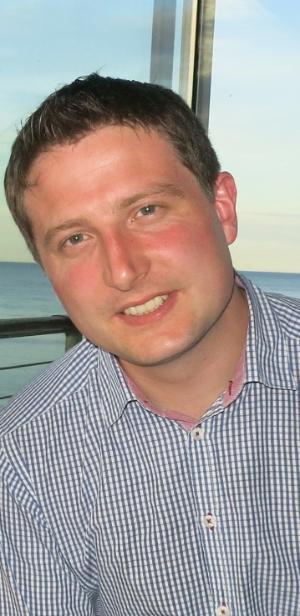 Peter's poster details his research using foams to understand the fracture of crystalline materials, like metals.
He said, "I applied to take part in SET for Britain as it was a great opportunity to highlight how mathematics can offer unique insight into important real world problems like the fracture of metals."
SET for Britain
Andrew Miller MP, Chairman of the Parliamentary and Scientific Committee, said, "This annual competition is an important date in the parliamentary calendar because it gives MPs an opportunity to speak to a wide range of the country's best young researchers.
"These early career engineers, mathematicians and scientists are the architects of our future and SET for Britain is politicians' best opportunity to meet them and understand their work."
Philip Greenish CBE, Chief Executive of the Royal Academy of Engineering, said: "When it comes to engaging MPs with research, SET for Britain is a unique occasion. The event provides an excellent opportunity for politicians to meet and talk to some of the UK's best young minds. The researchers attending SET for Britain are part of the scientific community that gives the UK its leadership position in research.
"But their work cannot be taken for granted, and this event gives our elected representatives a chance to engage directly to the early career researchers based in their constituencies and hear about the research they are conducting.
"SET for Britain creates the perfect environment for a friendly dialogue which would not otherwise take place between these two very different worlds."
---
First published: 6 March 2015