Glasgow and Sun Yat-sen Universities sign student exchange agreement
The UK Business Secretary, Vince Cable, has announced the signing of a three-way Memorandum of Understanding between the Universities of Glasgow, Warwick and Sun Yat-sen in Guangzhou, the most economically developed province in China.
It will mean the exchange of medical students between Glasgow and Sun Yat-sen universities, while Warwick's student exchanges will be in the areas of systems biology, nursing, digital pathology and integrated healthcare systems.
Professor Matthew Walters, Professor of Clinal Pharmacology at the University of Glasgow's Institute of Cardiovascular and Medical Sciences, was instrumental in setting up the exchange.
"This is an exciting development for the Medical Schools at the University of Glasgow and Sun Yat-sen University. The clinical exchange allows undergraduate students at both institutions the opportunity to study medicine in a different social and cultural context, so broadening their horizons. In addition to exchanging students, the programme has enabled the exchange of ideas between faculty of our Universities and will provide a firm foundation for broader academic collaboration," said Professor Walters.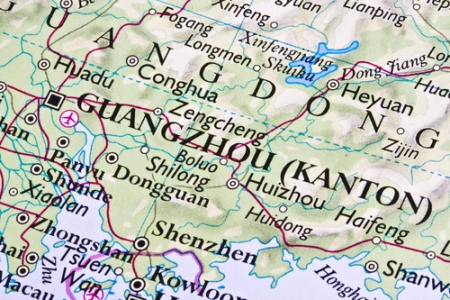 Dr Cable used his announcement of the MoU at Sun Yat-sen University to urge business leaders to support a drive to double the number of UK exchange students who travel to China. Last year, only 5,400 UK students studied in China while more than 100,000 mainland Chinese students come to the UK every year.
In a letter to FTSE 100 UK CEOs, the Business Secretary called for support for the British Council's Generation UK programme, which has set an ambitious target of 80,000 UK students participating in academic study or work experience programmes in China by 2020.
Dr Cable said: "The global centre of gravity is shifting eastwards to major economic powerhouses like China. But while China sends around 100,000 students each year to the UK, we send little more than 5,000 in the opposite direction – and that's two-thirds more than we sent in 2010. By contrast, France sends over 8,000 students to China annually."
He added: "We must raise our game. New independent research shows that a lack of language skills in the UK is costing our economy about £48 billion. The shortage of Mandarin speakers is part of the problem. I don't want young British people to get left behind."
Sun Yat-sen University, founded in 1924 by the first president of the Republic of China, is ranked among the top 10 public universities in China. Sun Yat-sen College of Medical Sciences is renowned for its scientific research in a number of areas, including medical genetics, ophthalmology, tumours, parasites, organ transplant, infectious liver disease and molecular medical science and is part of the largest affiliated hospital system in China. Students from the University of Glasgow will also have the opportunity to study Chinese traditional medicine for one week as part of the exchange.
Professor Jim Murdoch, International Dean for Mobility, said: "Increasing student mobility is crucial to enhance employability of our graduates, but it also helps achieve the essential aim of higher education - to develop students' understanding and critical engagement with academic studies. This new partnership will allow more Glasgow students to engage in a wider range of mobility activities, both short- and longer-term."
Find out more
---
Media Enquiries: Liz.Buie@glasgow.ac.uk/0141 330 2702
First published: 27 May 2014